Why are Easyflexibility programs structured the way they are?
Posted by Paul Zaichik on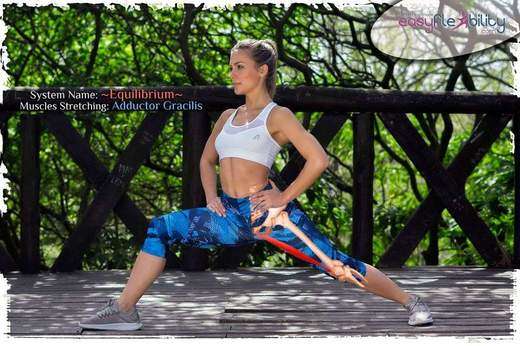 Can I just do all stretching first and all supporting later?
Today you will find out the answer to that question.
EasyFlexibility is based on a distributed or spaced practice model. This model is one of two major models of learning. While generally applied to cognitive learning, it is equally applied to motor learning and physiological adaptation to exercise. The distributed practice is the more effective of the two.
Much research has been done about it. (Search for Mass vs Distributed practice if you are interested) I like to do my own studies and thus have tried EF programs with both models.
Spaced practice students did significantly better, than mass practice ones. What does this mean? There are several approaches.
Right now, I am talking specifically about how a training session is designed. However, this concept can be applied to overall module. (Don't confuse this with a focus on one skill or small number of skill goal at a time). Several targeted ZST's (Zaichik Stretching Techniques) are followed by a group of supporting exercises. Both together make a round. Next ZST's are repeated again and supporting exercise are also repeated. This is done up to 5-6 times. Which is where optional gains happen.
The above is an example of distributed practice within a workout.
What is the mass structure, for the same techniques in single session?
Go through all ZST's once, and again and again, etc. When finished, do the supporting once, and again and again, etc. This is less effective for both flexibility gains and for the retention. There is also a super massed practice. Which is least effective and even dangerous. This would be to do drill one ZST many times. Followed by another ZST until all are done. Next, one supporting technique followed by another, till all are done.
The take away is the following. The body needs breaks to adapt. This is true between training session, and this is also true inside training sessions. For this reason, there is constant Zig-Zag between techniques. It's just what works best.
© ElasticSteel Corp., EasyFlexibility, Paul Zaichik, et. El., 2022. No part of the materials available through ElasticSteel.com, EasyFlexiiblity.com, site may be copied, photocopied, reproduced, translated or reduced to any electronic medium or machine-readable form, in whole or in part, without prior written consent of Paul Zaichik EasyFlexibility.com, Elasticsteel.com.. Any other reproduction in any form without the permission of Paul Zaichik EasyFlexibility.com, Elasticsteel.com is prohibited. All materials contained on this site are protected by United States copyright law and may not be reproduced, distributed, transmitted, displayed, published or broadcast without the prior written permission of Paul Zaichik, EasyFlexibility.com, Elasticsteel.com.
---
Share this post
---
---
---