Ready to get started? Thousands of people worldwide have achieved the same results you're dreaming about and you can too!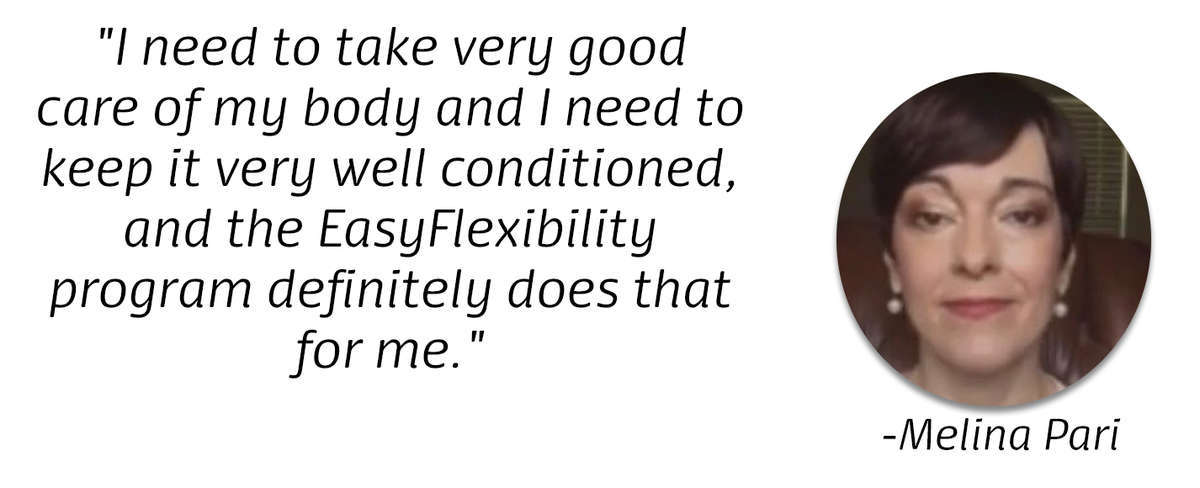 Side Bending Intermediate

Lateral Bending is often neglected compared to other targets of flexibility training, such as hamstrings or adductors. Apart from athletic applications being able to flex the body to the side benefits the lungs, as well as abdominal organs, according to traditional yoga views.

In athletic application side flexibility has a positive impact on any unilateral skill. Since very few sports do exactly the same movement with both arms and legs at a given time, the positive transfer over is very broad. From throwing sports such as baseball, football, and team handball to rocket sports such as tennis, squash and badminton. From combat techniques of wrestling, grappling and boxing to propulsion based skills of swimming and mountain climbing.

Just like many other standard anatomical movements, lateral bending is restricted by a large number of muscle groups.They apply force and subsequently restrict movement in various ranges. Simply holding passive lateral stretches such as Gate Pose in Yoga, takes a long to time to see flexibility improvements.

​ In our program a new and unique approach called Zaichik Stretching is taken. Each muscle is isolated and various actions are used against each other to create length. This allows to avoid the pain of the stretch reflex and speed up the flexibility gains.
Let us show you how you can dramatically improve your Foot & Ankle Flexibility,
steadily, safely, painlessly and quickly with the use of the ZST.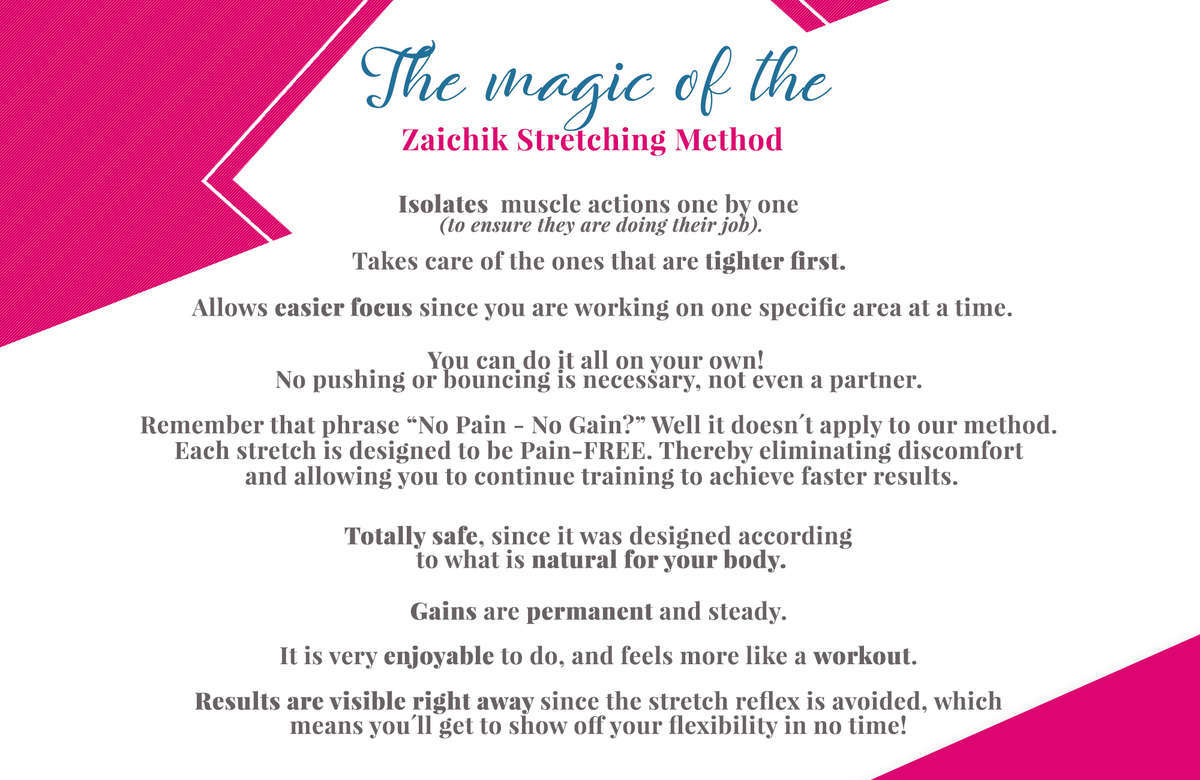 You can start right now! This program is online! -You can watch from any device. - Get support from our private group of students. - Lifetime access. Here's what you'll get:
A online video containing the follow along routine plus explanations before each exercise.
The routine contains joint mobility warm-up, conditioning exercises to prepare your muscles , Zaichik Stretching Techniques for each single muscle involved, strength and supporting exercises and a cool down section.
LifeTime Online for you: - You can watch from any device.
- Get support from our private group of students.
- Lifetime access.
Which Package is Best for YOU?
Side Bending Intermediate
If you'd like to focus on your Lateral Bending Flexibility, and do not wish to take advantage of any other special combos. You can get your back bending beginner program below.
Six unique training routines at a special discount. This package contains everything you'll ever need and want to excel in what you love: dancing. Students and instructors alike prefer the Complete Hip Combo, as an amazing asset in their dancing improvement arsenal.
Stop wasting time and money, risking your health, hitting plateaus,
wondering how to reach your goal instead of working towards it!

Start your EasyFlexibility Side Bending Intermediate Program right NOW and
start your journey to a healthier, more balanced lifestyle right away!

Take Your Skills To The Next Level!
Pick your training program below: