Developpe Harmony
Posted by Paul Zaichik on

Certified Instructor Judy shows a stretching technique from the Easyflexibility system to achieve effortless extensions, flatter splits, and lighter developpes
* It is performed in two steps which alternate and repeat ideally from 3 to 5 times.
Watch the video and give it a try!
Rest for a moment and do a few more sets.
Developpe A La Seconde is a ballet technique in extending the leg to the side.

Strength, balance, control, awareness and of course flexibility are factors needed to extend the leg high, with grace. At the same time full control of the movement and holding the leg vertical is what all ballet dancers strive for.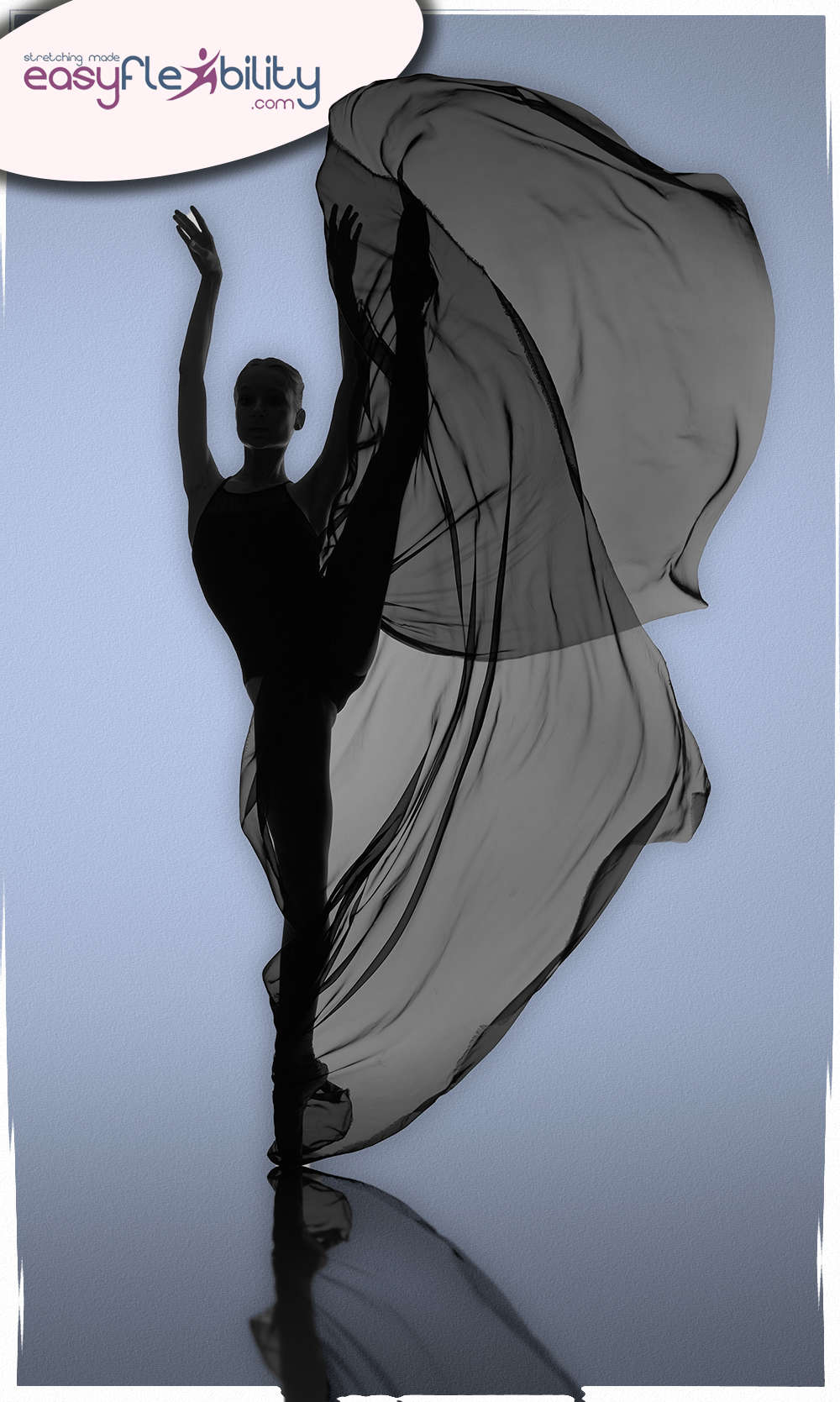 Watch The Anatomical Muscle Animation of Developpe A La Seconde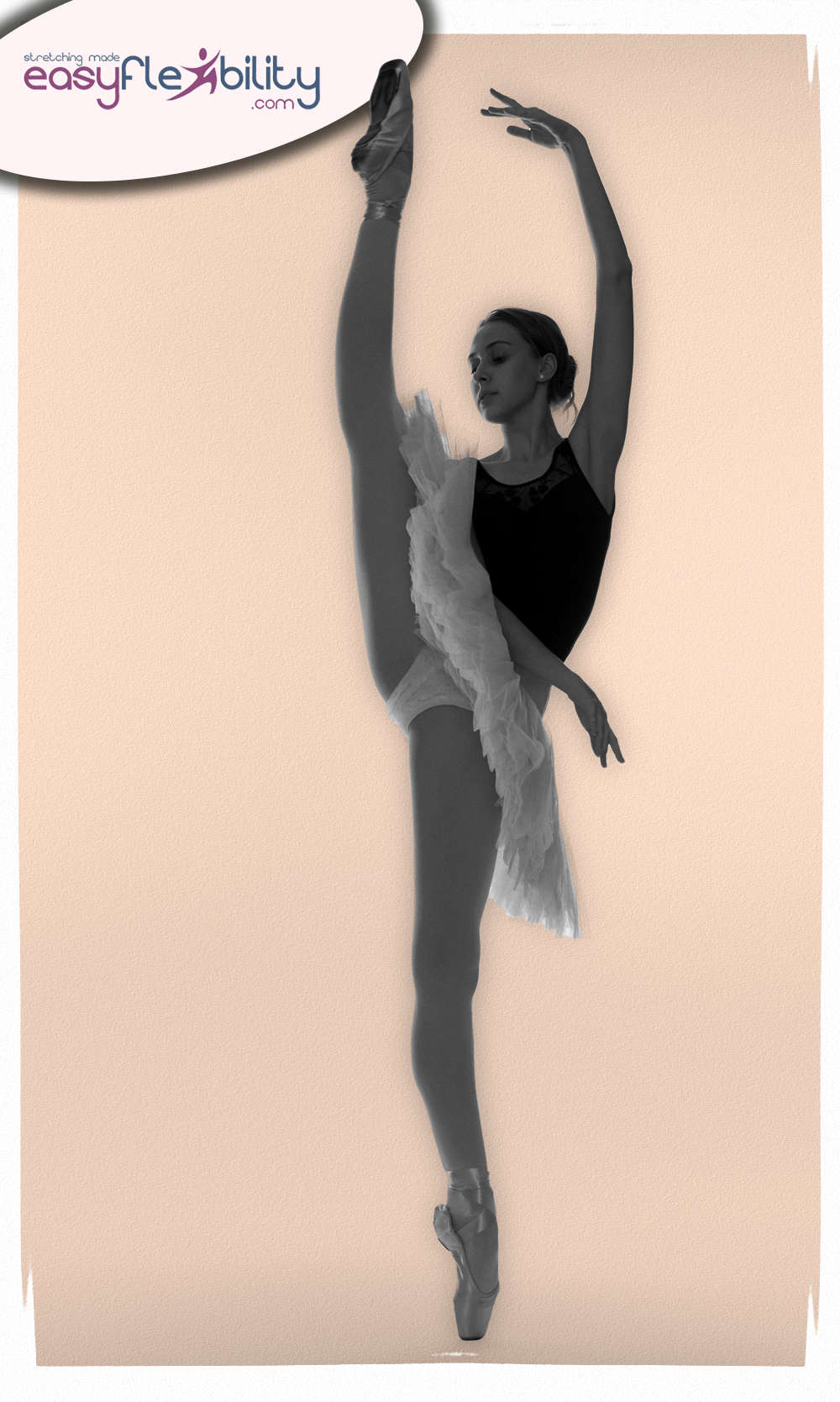 A standard way to work the Developpe to forward, to the side or back into the Arabesque is through bar and partner flexibility drills. Practicing the technique over and over is often prescribed.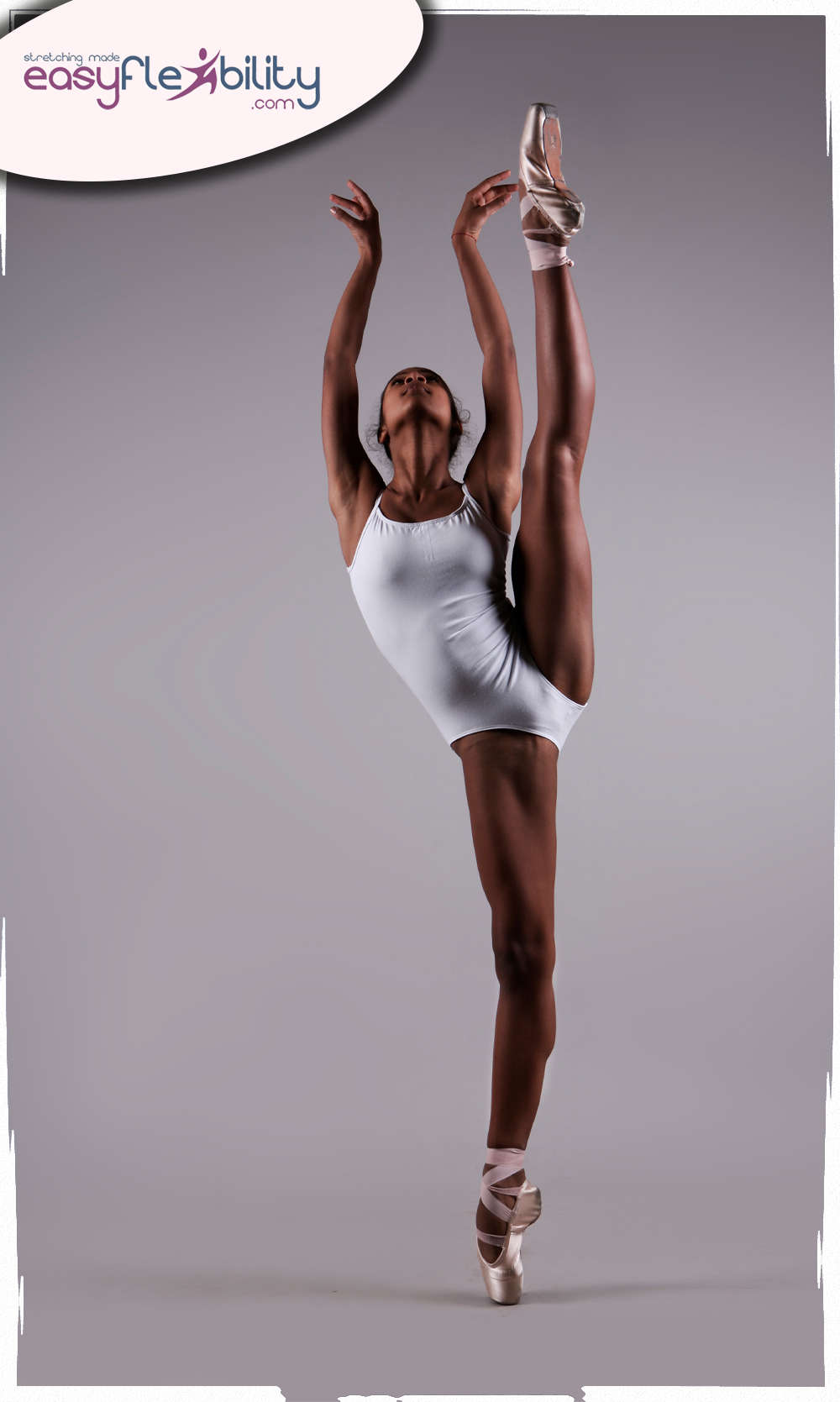 Most dancers improve Developpe A La Seconde using those, over long period of time. Our approach is different. Our program develops very specific flexibility using kinesiological stretching techniques.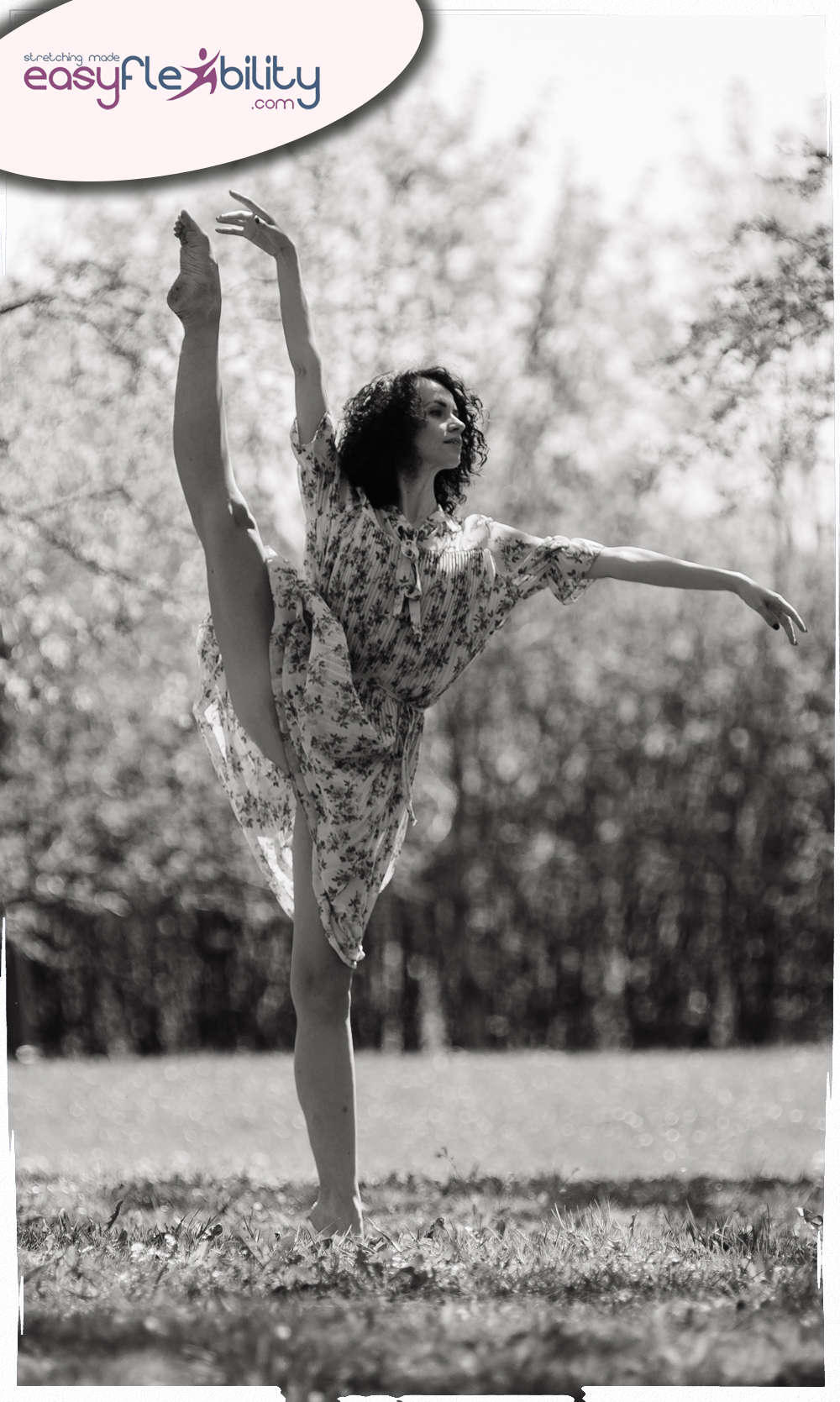 At the same time the crucial short range contraction and awareness of which muscles do the work is build through reciprocal inhibition. This develops the skill much faster and safer than traditional stretch and do over method.
Developpe routine contains four steps. Each step allows the body to progress quickly in manageble increments, till full Developpe is mastered.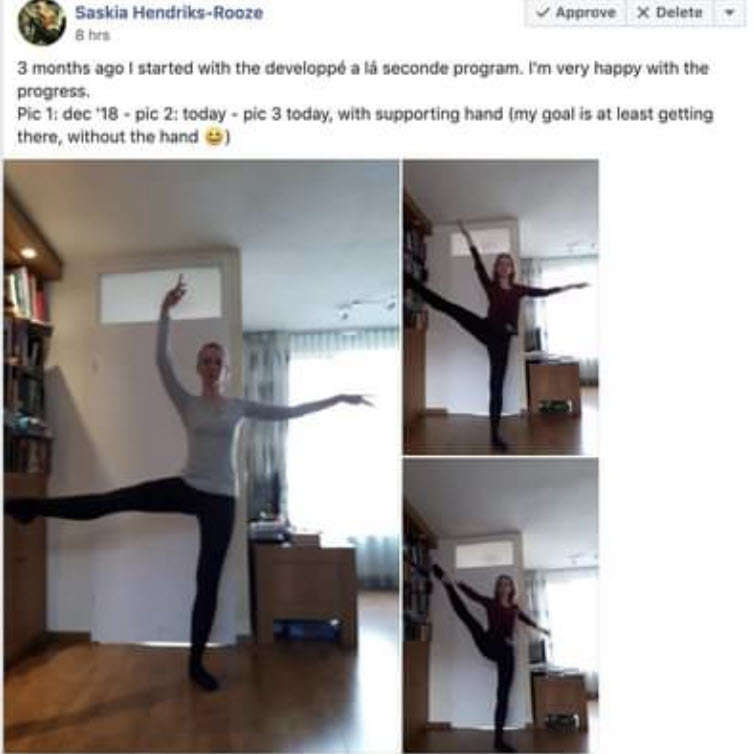 Start working your beautiful Developpe today with this program.
---
Share this post
---
---
---