Dancers! Is your uneven turnout causing you pain, injuries, and decreased performance?
Posted by Paul Zaichik on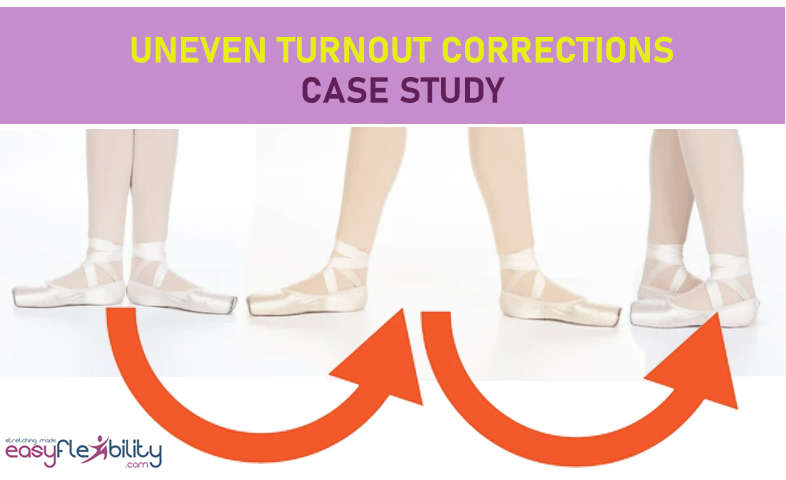 Uneven turnout in ballet or in various styles of dance, means that one hip is able to rotate outward more than the other. This can happen in any position from first to fifth, and this can happen in only some of the positions and not all positions. Similarly, you can have a completely even turn out in first position. And yet, if you bring the leg back, or forward, or to the side you might notice that the turnout becomes uneven, with one leg turning out more than the other.
Let's look at a case study.
Let's look at a case study. Maggie an 11 years old ballet dancer had her turnout almost even in the first position, completely even in the second position, and very uneven in the fifth position. Maggie's mom asked Lisa,
an EasyFlexibility instructor in training
for help. Lisa a new instructor in training contacted us for support. She just wanted to make sure that she is doing the right thing with Maggie. Of course, we were glad to give her the support.
Using
Zaichik Stretching Techniques (ZST)
the instructor tested all of Maggie's muscles involved in a turnout, finding that her gluteus medius and gluteus minimus on the left side was the cause of the problem. Meggie's right leg was turning out a lot better than the left. And when the strength was checked. It was understood that flexibility was a restricting factor, not strength.
We recommended the instructor to proceed with a ZST targeting the left gluteus medius and minimus and the supporting exercises, until the turnout was even. Once the turn out, became even Maggie's mom and Maggie were advised to work on a
full turnout program
. This way, both strength and flexibility on both sides, in different positions for all the muscles that restrict the turnout would be lengthened, and all the muscles that strengthen the turnout would be strengthened.
Ballet Turnout Strength & Flexibility Training at Home
FROM EASIEST TO ADVANCED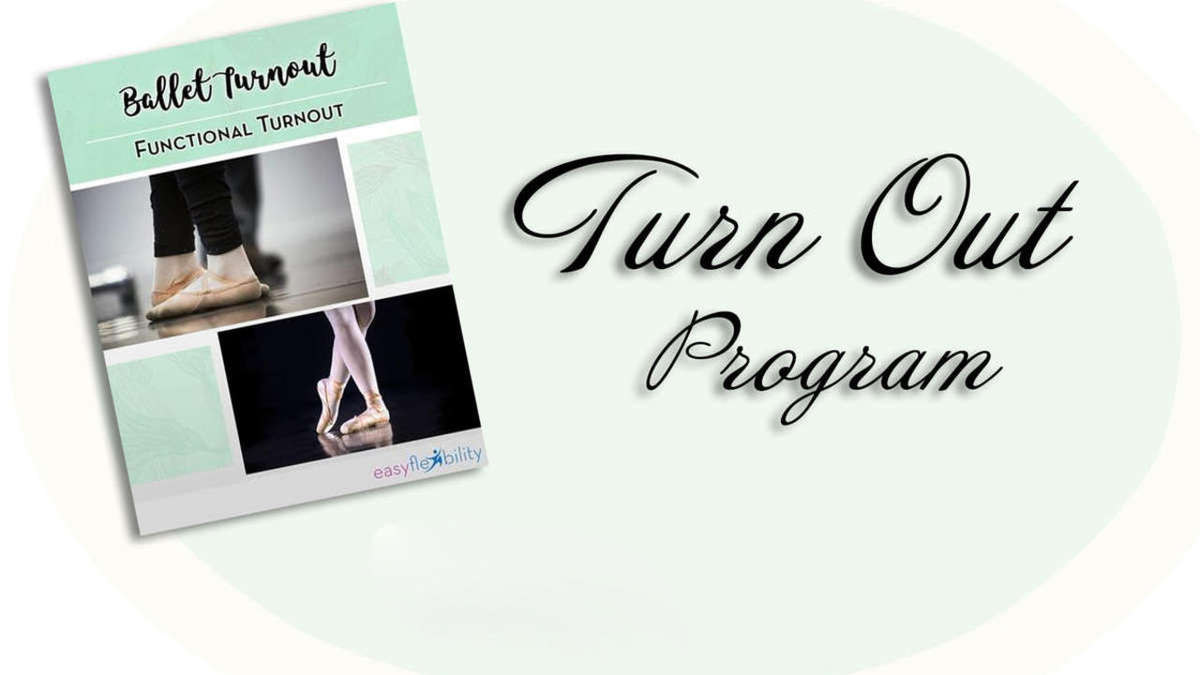 This Ballet Turnout program will help you to be able to do a Turnout in Ballet, steadily, safely, painlessly and quickly with the use of the Proprietary Zaichik Stretching Techniques and Supporting Exercises.
See visible results in 1 to 3 easy follow along workouts.
Unique muscle by muscle isolation stretching techniques.
Fast Progress.
Permanent Results.
No Pain.
No Injuries.
Flexibility & Strength combined.
For all ages.
30 – 40 minute workouts, 2 – 3 times a week.
All videos contain subtitles.
Train at home. At your own pace. On any device.
Instant Lifetime Access.
No hidden fees. No strings attached. No surprises.
If you feel that your turnout is not balanced, you can perform a little test.
If you feel that your turnout is not balanced, you can perform a little test.


Lie down on your back and simply allow your legs to fall out to the sides with your heels together.
Make sure that your hips are evenly touching the floor and check your turnout.
Compare the outward rotation angle of each hip. In other words, how close the outside of your foot is on the left side compared to the right side.
You can also do the same thing actively, by contracting the muscles that do the turn out and see how far out you can go.


You can do the same thing in various positions. And you can do this in a standing
position one leg at a time. If you do both legs at the same time in standing position it's very difficult to determine if one side is compensating for the other.


If your turnout is indeed even and you simply want to improve it, take a look at our
turnout program
,
which has helped thousands of dancers to improve their turnout.
If your turnout is not even, we recommend that you reach out to a certified
EasyFlexibility instructo
r
to find out where the problem is. Don't worry, the instructor always has an opportunity to talk to us, especially if they are recently certified, and make sure that you get the proper instructions and proper testing.
And after that, we recommend that you work on one side until the sides are evened out, especially if there is a large difference in the turnout. If the difference is small, you can proceed with working on both sides at the same time. Slight adjustments of course can be made and an EasyFlexibility certified instructor can help you with that. Good luck with your training.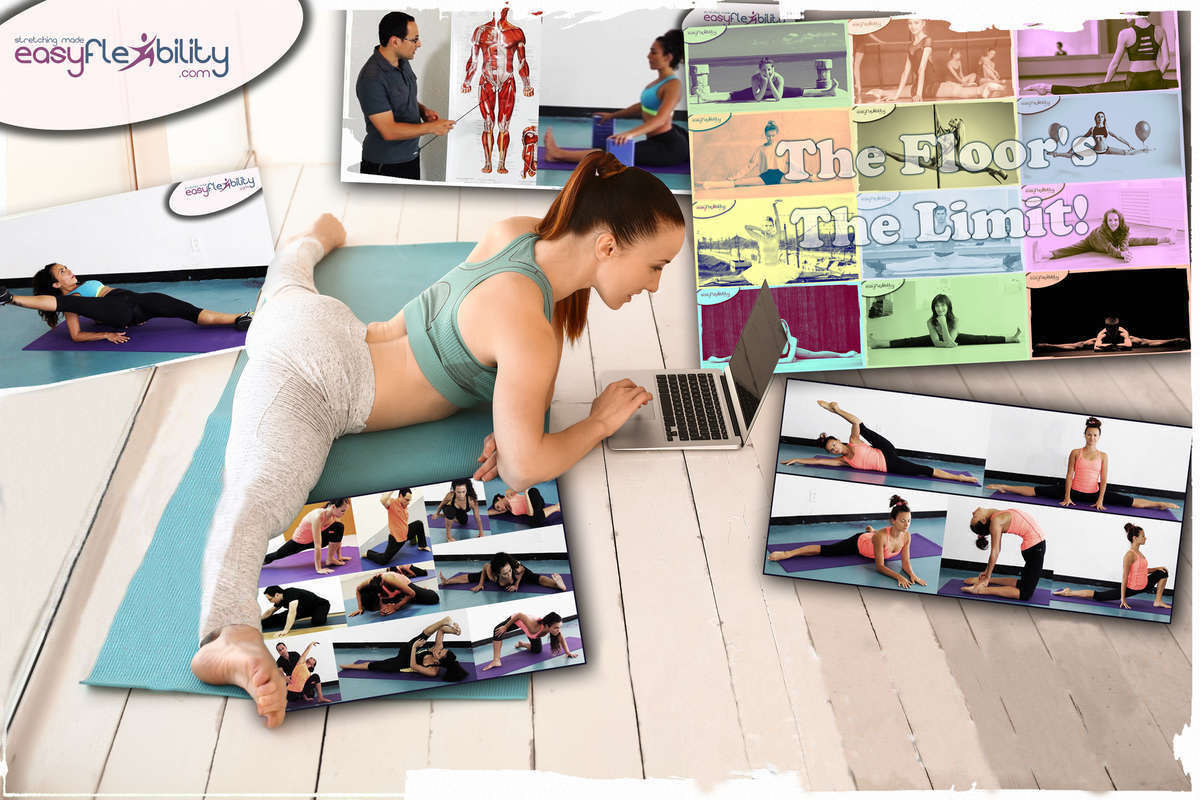 GET CERTIFIED AS AN EASYFLEXIBILITY INSTRUCTOR!
With our certifications you will be able to:
Teach at home!
Do one-on-one training sessions
Do group classes
Teach at your studio
The possibilities are endless!
With each Certification you will get:
Detailed instructions on how to teach, what to do, what not to do, how to properly put together training sessions. Some certifications include step by step lessons plans, others will teach you how to put together a training session for yourself and your clients.
FREE PROGRAMS of your choice: Your choice of digital videos is an added bonus to obtaining these certifications. It allows for a better idea of how Zaichik Stretching techniques are combined to form specific routines.
Access to a Private Support Forum: Believe it or not – this is one of the most important elements of a program as it forms the right attitude towards the program. Upon registration for the course you gain an access to the private support forum, where you have a 24-hour active community to share your experience with, ask questions and seek advice.
Getting promoted for free on our social media (more than 250 thousand followers).
Listing in our private directory of EasyFlexibility Certified Instructors which allow you to be put on a list to be connected with potential clients that reach out to us.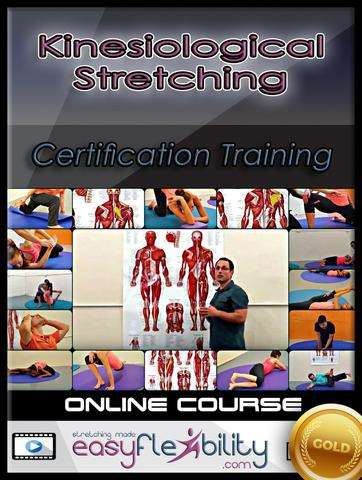 EFTC - EasyFlexibility Online Certification Training Course - The Original! GOLD Edition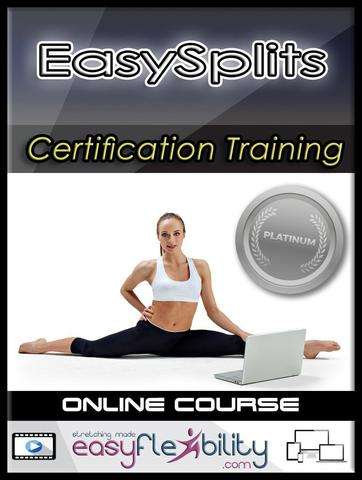 EasySplits Online Certification Training Course *24 Lessons! - Platinum Edition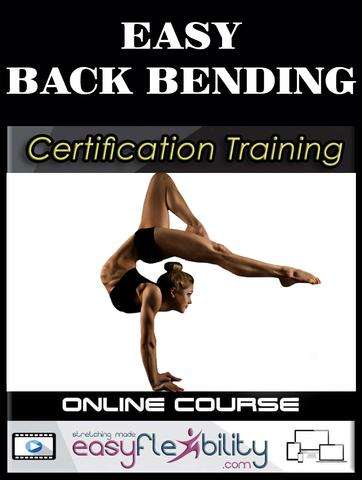 EasyBack Bending Online Certification Training Course *Over 100 Lessons!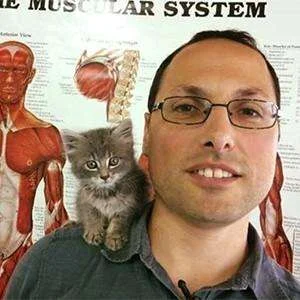 About the Author:
Paul Zaichik is an Exercise Science Expert, author of multitude of books, and the creator of Zaichik Stretching Technique (formely known as Kinesiological Stretching Technique). His speciality is flexibility training as well as body weight conditioning. His innovative method is designed to have maximum carry over into specific athletic techniques. Paul is the author of books and DVD's on the topic of flexibility, martial arts and bodyweight training. Over the years, Paul Zaichik has worked with a variety of individuals including athletes, entertainers, and military personnel. His ElasticSteel Method of Athletic Conditioning programs, EasyFlexibility Programs and Zaichik Stretching Techniques are used world wide by both professional and amateurs with great success.
© ElasticSteel Corp., EasyFlexibility, Paul Zaichik, et. El., 2022. No part of the materials available through ElasticSteel.com, EasyFlexiiblity.com, site may be copied, photocopied, reproduced, translated or reduced to any electronic medium or machine-readable form, in whole or in part, without prior written consent of Paul Zaichik EasyFlexibility.com, Elasticsteel.com.. Any other reproduction in any form without the permission of Paul Zaichik EasyFlexibility.com, Elasticsteel.com is prohibited. All materials contained on this site are protected by United States copyright law and may not be reproduced, distributed, transmitted, displayed, published or broadcast without the prior written permission of Paul Zaichik, EasyFlexibility.com, Elasticsteel.com.
---
Share this post
---
---
---