We'll show you how to achieve an
Open Front Split, True Front Split and a Side Split Fast, Safe and Easy!
Our programs are scientifically based and created by
a world renowned fitness & flexibility expert Paul Zaichik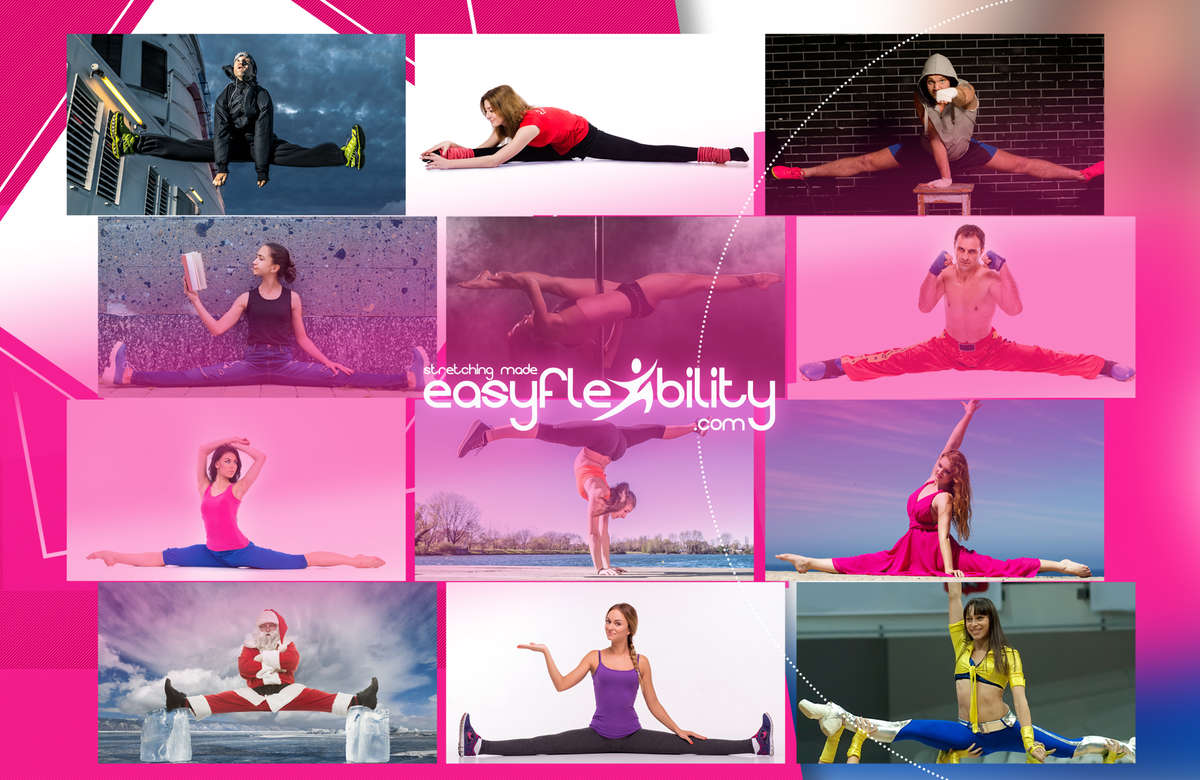 Peek inside the Master Split Combo Program:
Ready to get started?
Thousands of people worldwide have achieved the same results you're dreaming about and you can too!
Got my flexibility back after many years!
Years ago I was flexible enough to get into a right side split. Those days are long gone. With these three videos I hope to achieve splits in all directions. So far, my seated open front stretch has improved. I can just about lay flat on the floor when bending from the waist. I've also gained about an inch in my right side split and anticipate great results.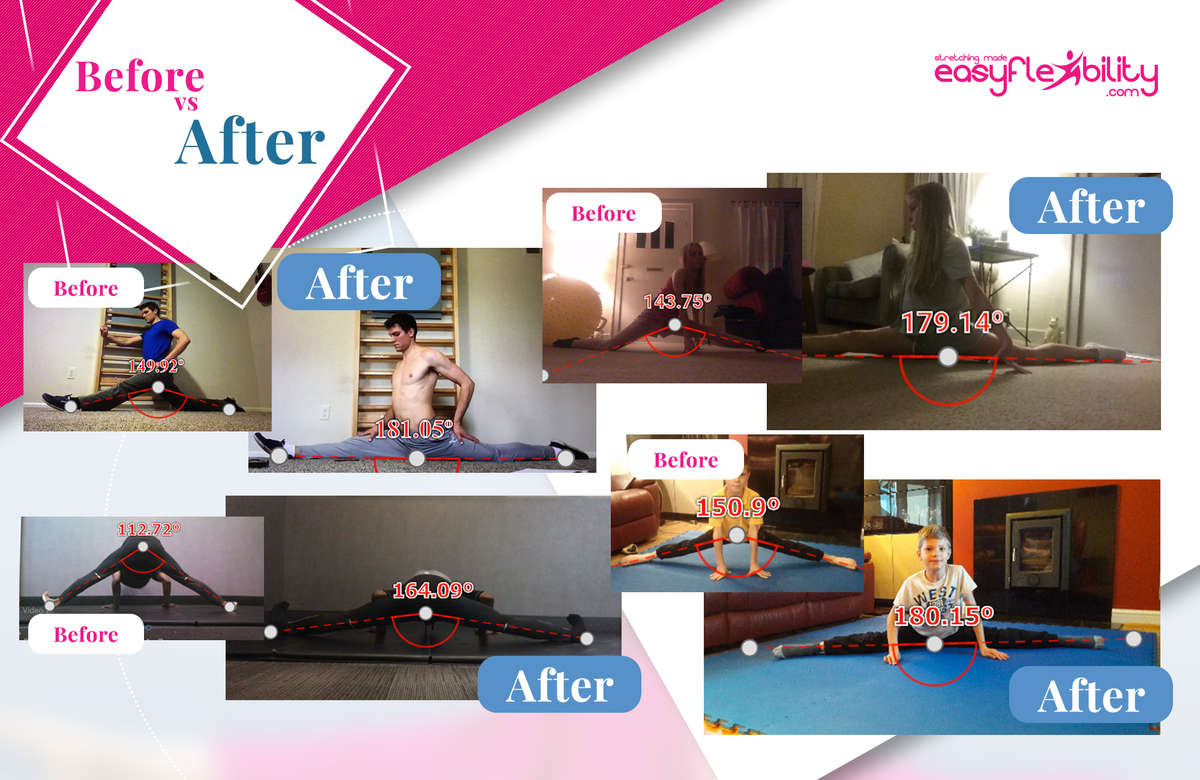 These Before & After pictures are from customers who are sharing their daily progress using our Splits Tracking application called Stretch180.
There are many more which you can
check out here
. You can also download the app on your Android or Apple phone!
YOU can be one of them using these programs!
EasyFlexibility Splits Stretching Programs will Change Your Life!
The magic of the Zaichik Stretching Method
Scientifically designed by a world-renowned fitness & flexibility expert Paul Zaihick, with over 30 years' experience in the field.
Isolates muscle actions one by one (to ensure they are doing their job).
Takes care of the muscles that are tighter first
Allows easier focus, since you are working on one specific area at a time
You can do it all on your own! No pushing or bouncing is necessary, not even a partner!
Remember that phrase "No Pain – No Gain?", well it doesn't apply to our method. Each stretch is designed to be PAIN-FREE! Thereby eliminating discomfort and allowing you to continue training to achieve faster results.
Totally safe, since it was designed according to what is natural for your body.
Gains are permanent and steady
It is very enjoyable to do
Results are visible right away since the stretch reflex is avoided, which means you'll get to show off your flexibility in no time!
And lastly strength exercises are also included in each program
Strength exercises allow the muscles to get used to new ranges which prevents injuries and helps to propagate flexibility a lot quicker.
Imagine becoming as flexible as you want to be!
And now imagine doing so FAST, SAFE and EASY!
Ever wonder which muscles are involved in the Side Split? Here's the answer:
Ready to get started? Then select the program that is right for your level below
This is how you can determine your flexibility level so that you can start the right program:
If you are at less than 135º, or you haven't trained for long, or you'd like to set good flexibility and conditioning foundations, pick the Beginner level.
If you are at more than 135º but you haven't reached 180º yet, pick the Intermediate level.
If you've reached 180º and you'd like to learn oversplits and how to improve your strength for splits to be able to even do it standing or in a jump, pick the Advanced level.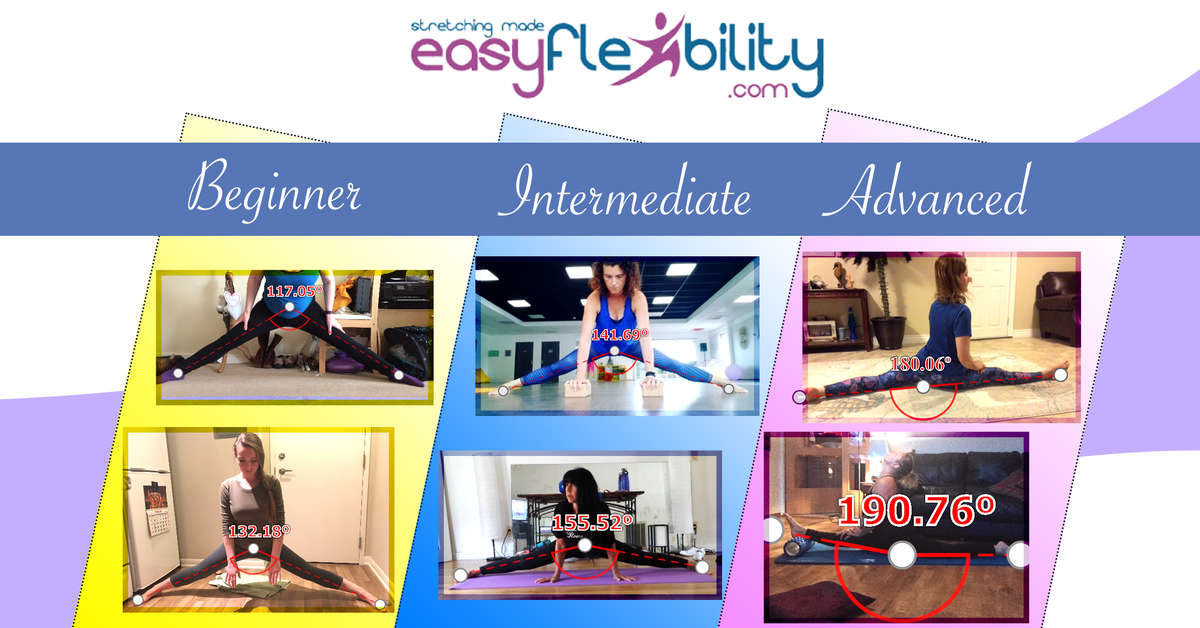 Now that you know what your level is, pick your program below
If you'd like to know about each of the programs in detail
CLICK ON THE PICTURES.
Should you need further assistance please write to us at: info@easyflexibility.com