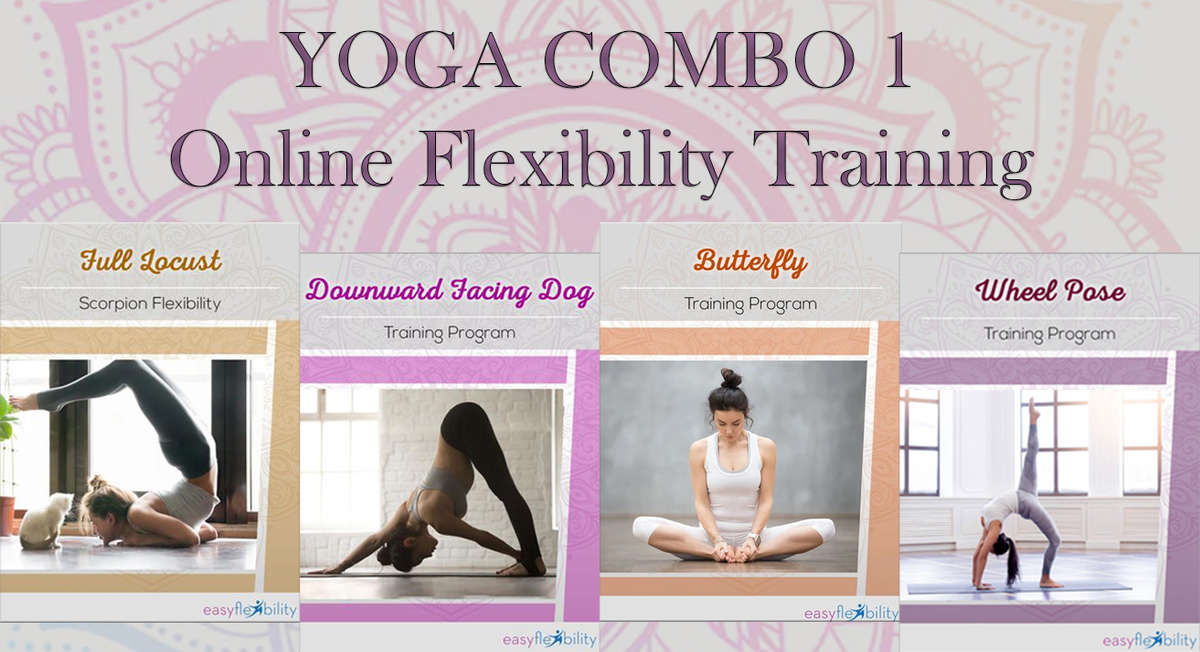 Ready to get started?
Thousands of people worldwide have achieved the same results you're dreaming about and you can too!
I have been practising yoga
review stating I have been practising yoga
I have been practising yoga for almost 8 years, but my true front split, side split and back bend are not going to where I wanted to be. Recently I tried easy flexibility's true front split, open front split, side split and back bend for intermediate, I would say my splits and back bend improved. Will continue to follow the programs so that I can Read more about review stating I have been practising yogaget to the levels I wanted.
Review by Shi B. on 13 Jun 2018
What you are getting:
Access to 4 online training programs, each one containing everything that you need to easily get into the yoga position of your choice
Unlimited lifetime access to our community of practitioners and instructors (2000+ people) where you can get guided personalized coaching to reach your goals.
Lifetime Access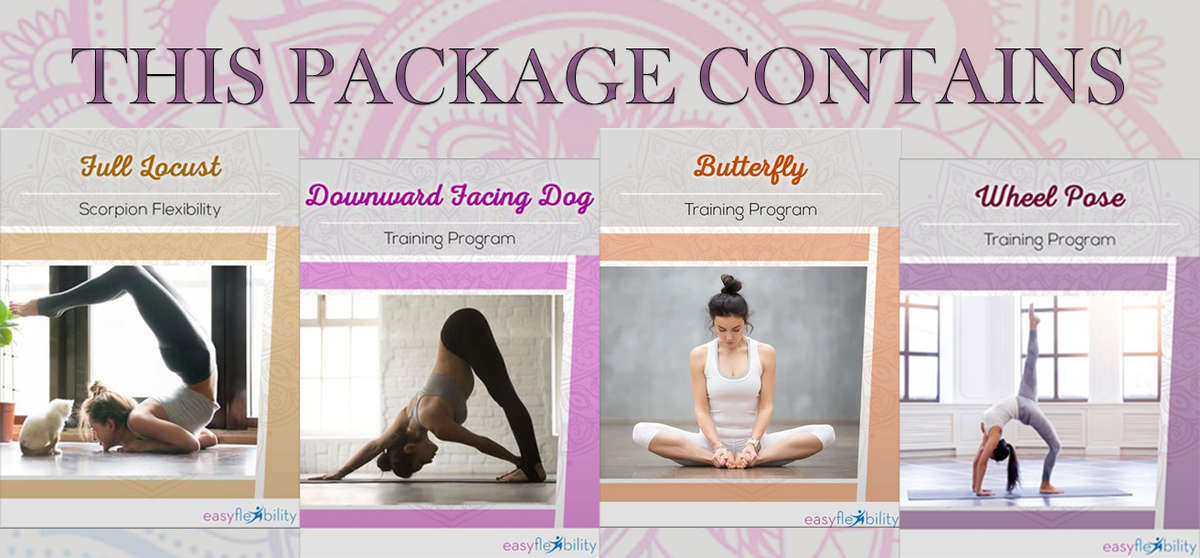 This package contains the following programs:
1 Butterfly
2 Downward Facing Dog
3 Back Bridge
4 Locust Scorpion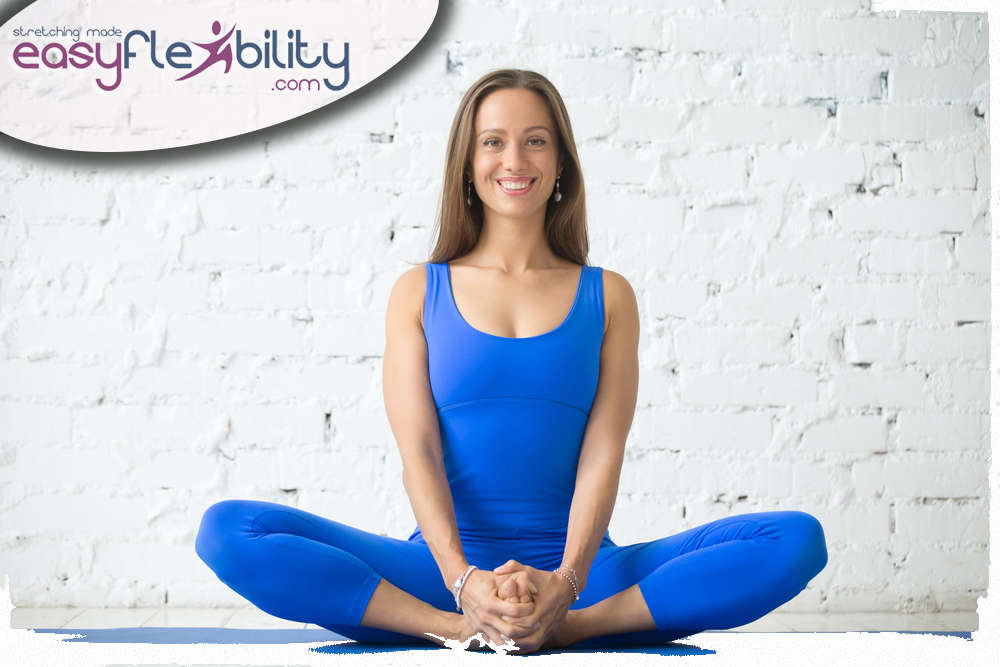 The Butterfly Stretch
In this Video you will learn everything that you need in order to get your butterfly stretch! If you can touch your toes this is the Program for you! This is a full follow along workout for fast butterfly stretch flexibility.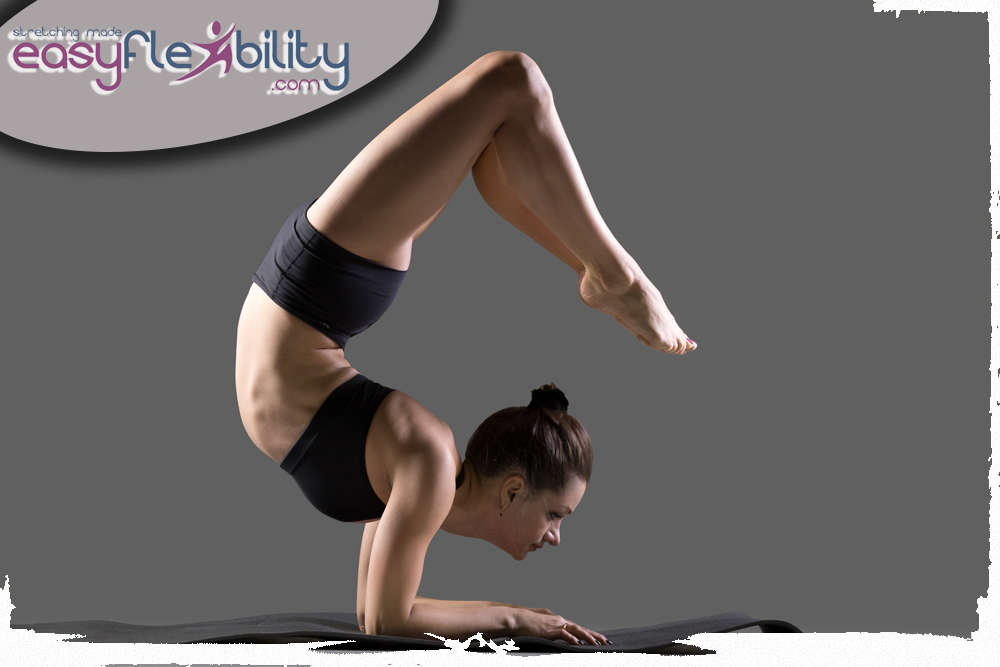 Full Locust Pose, Locust Scorpion
The standard method of mastering this pose, is to build up the backs strength with low Locust Pose, while working on the anterior chain flexibility, using basic poses. This process takes a long time. Our approach is different, we take each muscle used in the Locust Scorpion and take it apart, using Zaichik Stretching techniques. Than create space in each muscle, by using action vs action of the same muscle. This greatly speeds up the flexibility development.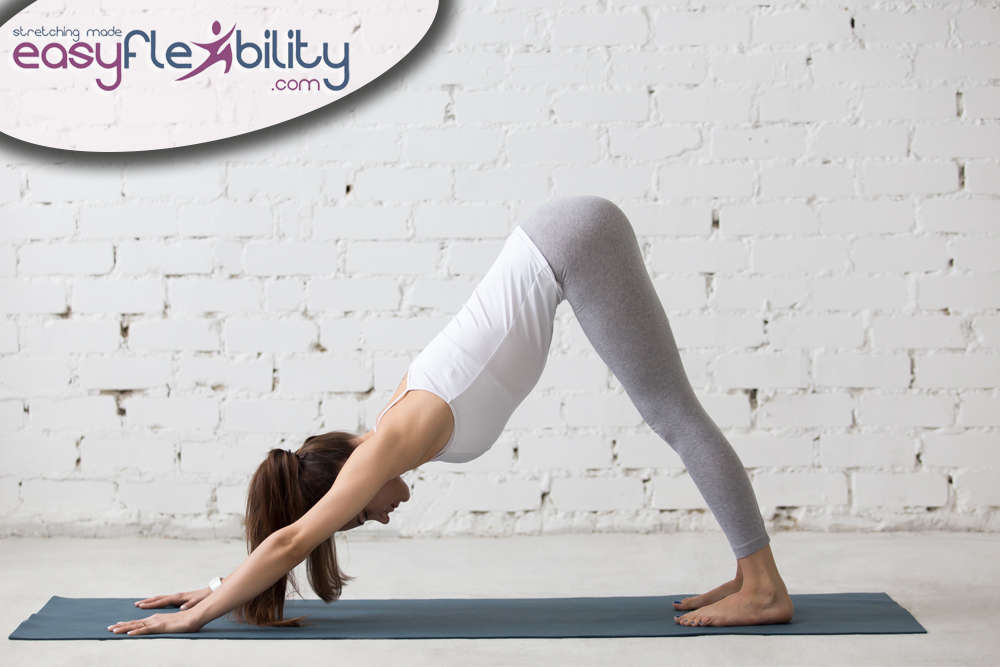 Downward dog
The difficulty of this pose lies in its compound nature. To do this pose correctly a large number of muscles need to lengthen Fortunately Zaichik Stretching techniques specialize in focusing in on problematic muscles. Each one is taken apart and lengthened. Because the resistance is minimized, this is done very quickly. Most people see a huge difference, in just one training session.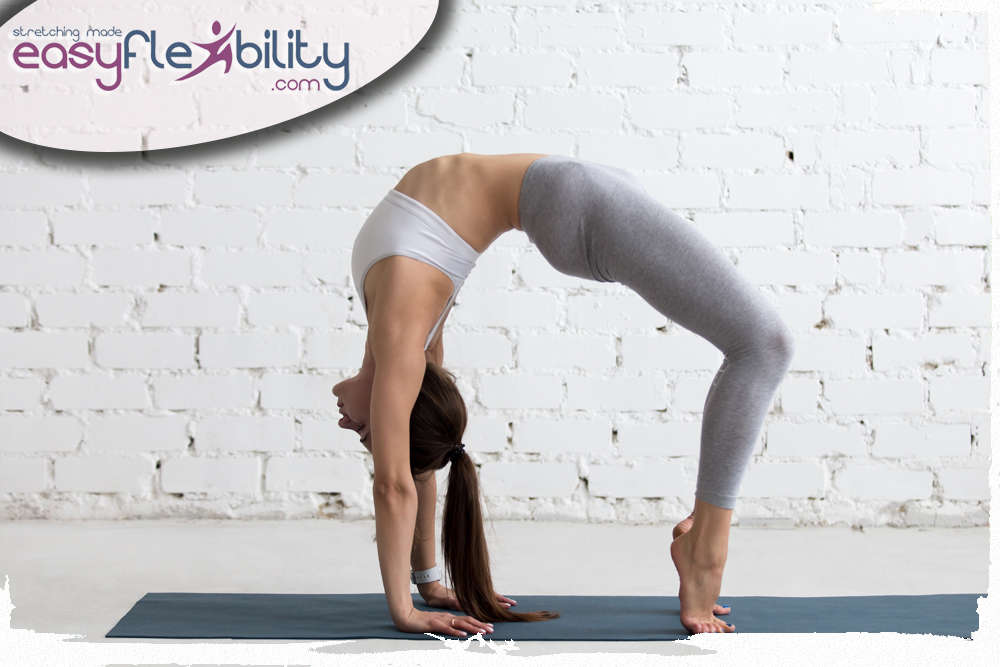 Back Bridge Upward Bow, Wheel Pose
A standard way of mastering this exercise is attempt it from scratch with coach or partner lifting the athlete by the hip or worst by the lower back. Our program takes apart each joint and then each muscle articulating in each joint. Than each tissue is worked individually with Zaichik Stretching techniques to avoid the painful stretch reflex, while quickly lengthening the muscles, culminating in a beautiful Back Bridge. Get your Overhead Back Bridge Program Today!


You can start right now! This training program is online! -You can watch from any device. - Get support from our private group of students. - Lifetime access. Here's what you'll get: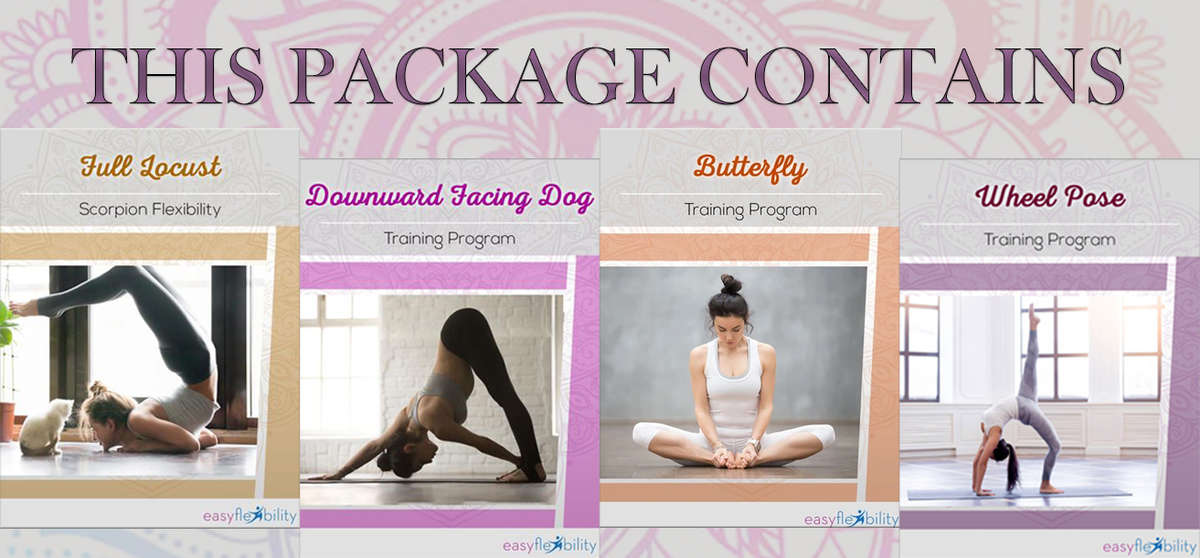 4 online flexibility training videos containing a follow along routines plus explanations before each exercise.
The routines contain joint mobility warm-up, conditioning exercises to prepare your muscles , Zaichik Stretching Techniques for each single muscle involved, strength and supporting exercises and a cool down section.
LifeTime Access Online for you: - You can watch from any device.
- Get support from our private group of students.
- Lifetime access to this program.
Click on the BUY NOW Button to get the 4 online flexibility programs that you can watch from any device!
Please note: that these are not downloadable programs, nor are these programs available in DVD format. All our programs are Pre Recorded Online On Demand Video Strength & Flexibility Training Programs. Once you place your order, you will receive an email containing your login information on how to login to your very own online library which will contain all the programs that you purchase from us. This is an online library, which you can access any time that you wish from any device, phone, computer, ipad. There is no time limit for you to view your programs, you get to keep them in your library indefinitely, and access them any time, anywhere, and for as long as you want to!
You may also be interested in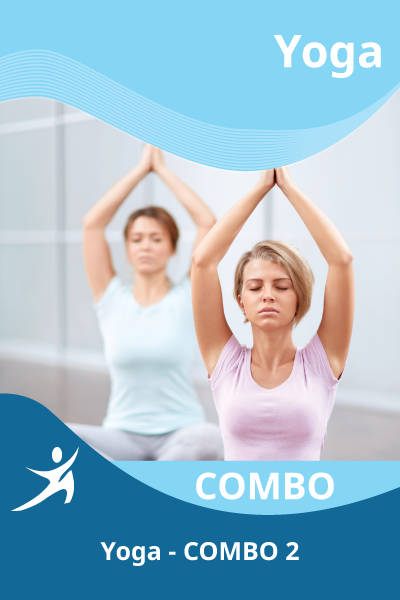 Visvamitrasana
Bird Of Paradise
Locust Scorpion
Double Hamstrings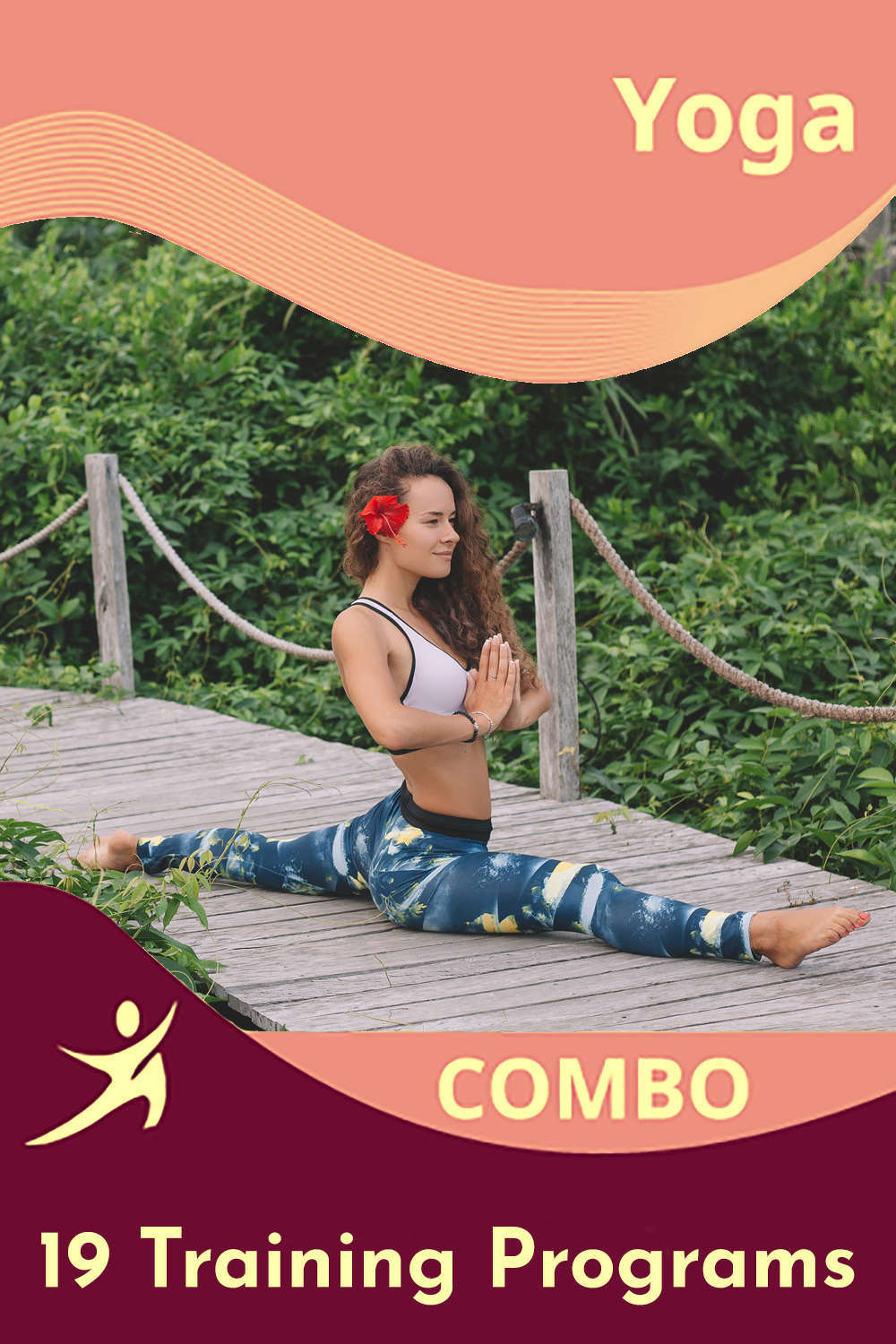 Butterfly
Downward Facing Dog
Back Bridge
Visvamitrasana
Bird Of Paradise
Locust Scorpion
Double Hamstrings
Lord of the Dance
True Front Split
Side Split
Plow Pose
Cow Face Pose
Eagle Pose
King Pigeon Pose
Elbow lever
Forearm Stand
Hand Stand
Kurmasana
Eka Pada Sirsasana
Don't see what you want? Need help selecting a program? Want to buy more than one program? We can put together a one step checkout for you with all the programs that you wish to buy so you don't need to keep clicking the buy now button over and over again and can checkout one time with all the programs you need.
We're here for you! Just send us an email to info@easyflexibility.com describing your goals and we will help select the right program for you!
Enough time wasted!
Enough time wasted!
Stop wasting time and money, risking your health, hitting plateaus,
wondering how to reach your goal instead of working towards it!

Start your EasyFlexibility Yoga Combo right NOW and
start your journey to a healthier, more balanced lifestyle right away!