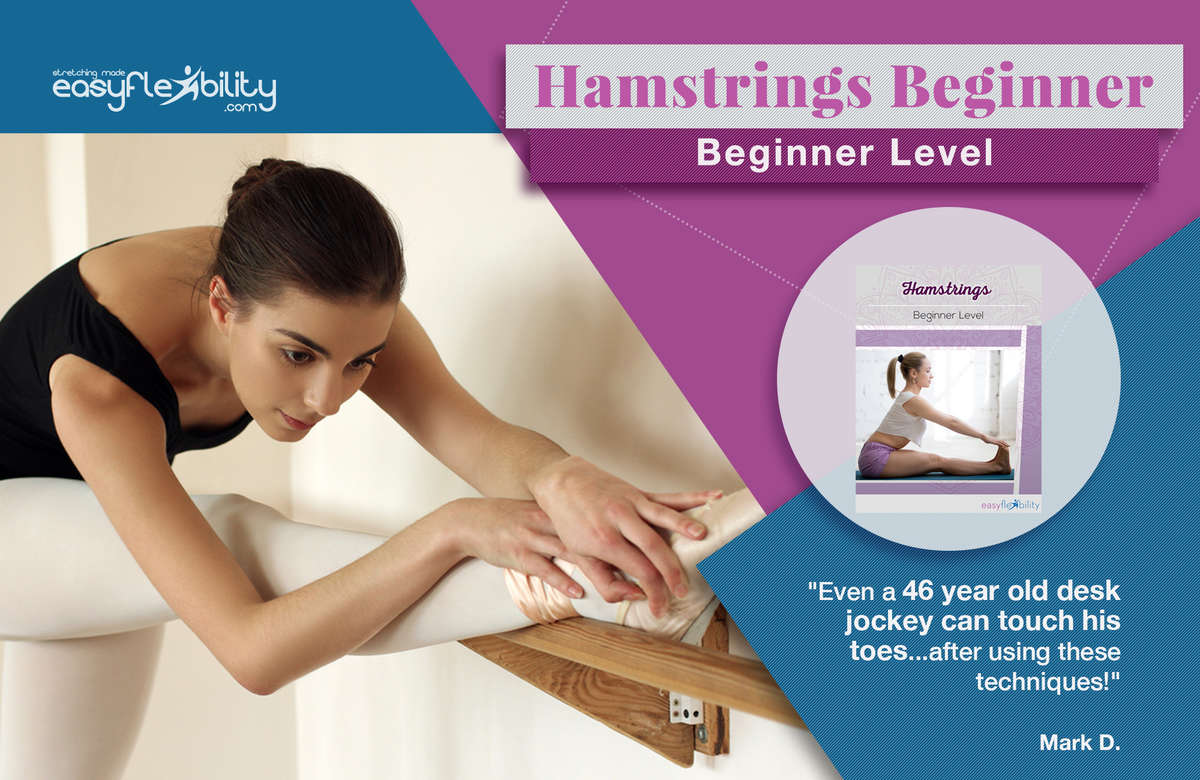 Ready to get started? Thousands of people worldwide have achieved the same results you're dreaming about and you can too!
"Love it! I really couldn't believe how much my flexibility approved in just one session. The videos are a little bland, but after you learn the movements, you are good to go! I've always hated stretching my hamstrings and I thought the only option was to sit and hold painful positions. This video is a lot of movement and I actually thought it wasn't doing anything until I checked my flexibility at the end of the workout and I was amazed!" ~ Michelle F.
Hamstrings Beginner Level
Most people simply don't know where to start when it comes to working on hamstrings flexibility. It's tough being a beginner and that applies to every field. But that's why we're here to help.
Have you ever complained from a feeling of tightness in the lower torso? Do you often feel strained and pushed to extremes? Do you lack the time to make a serious training commitment?
Then the EasyFlexibility Zaichik Stretching program is exactly what you need! Made for people just like you it will address all areas you need to work on, and have you on the right track in no time. A teacher can make or break your relationship with something and we'll make sure you fall in love with training your body.


Not only that, but we've designed stretches that are neither painful nor straining!
Start with the Hamstrings Flexibility today and see yourself making progress at the speed of light.
Let us show you how you can dramatically improve your hamstrings beginner level,
steadily, safely, painlessly and quickly with the use of the ZST.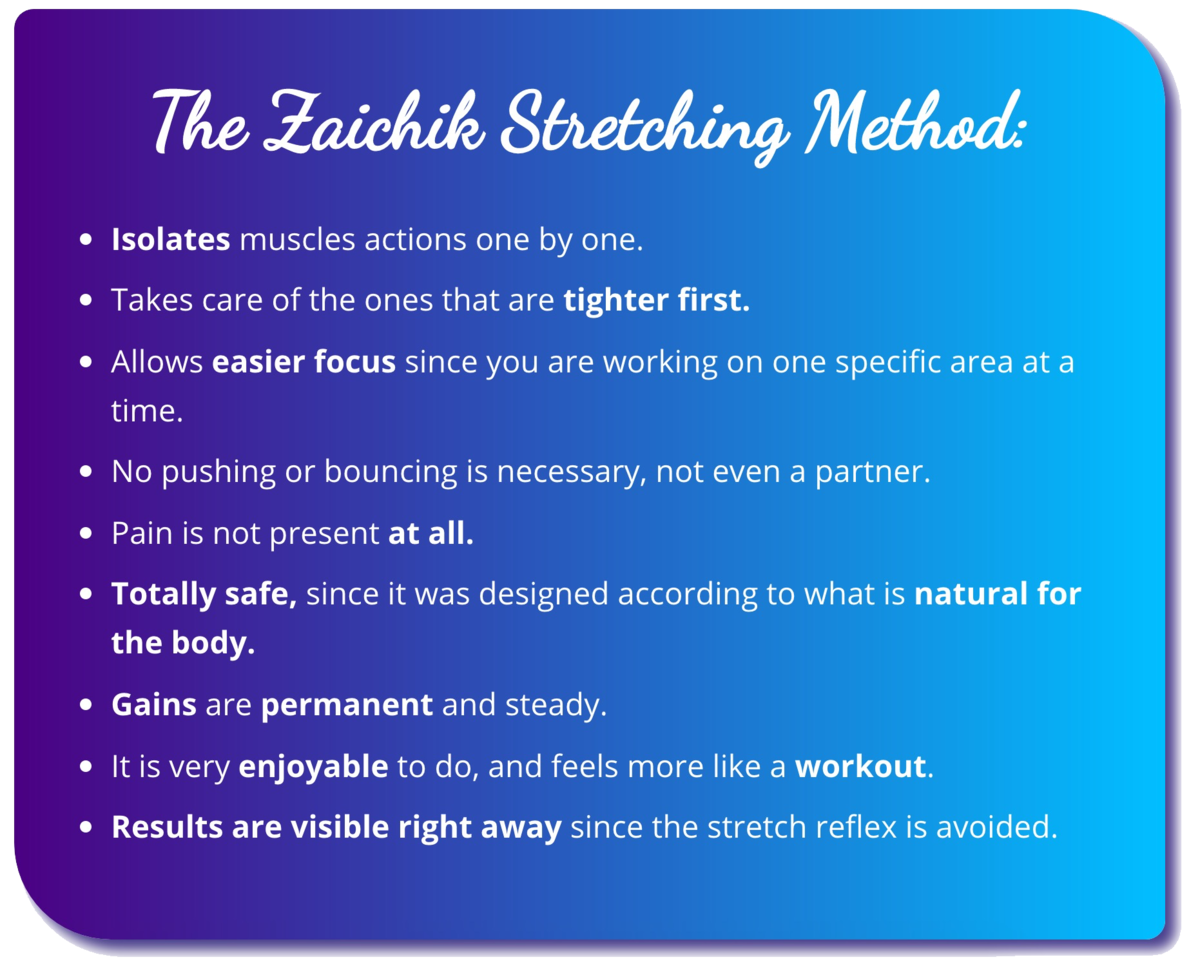 You can start right now! This program is online! -You can watch from any device. - Get support from our private group of students. - Lifetime access. Here's what you'll get: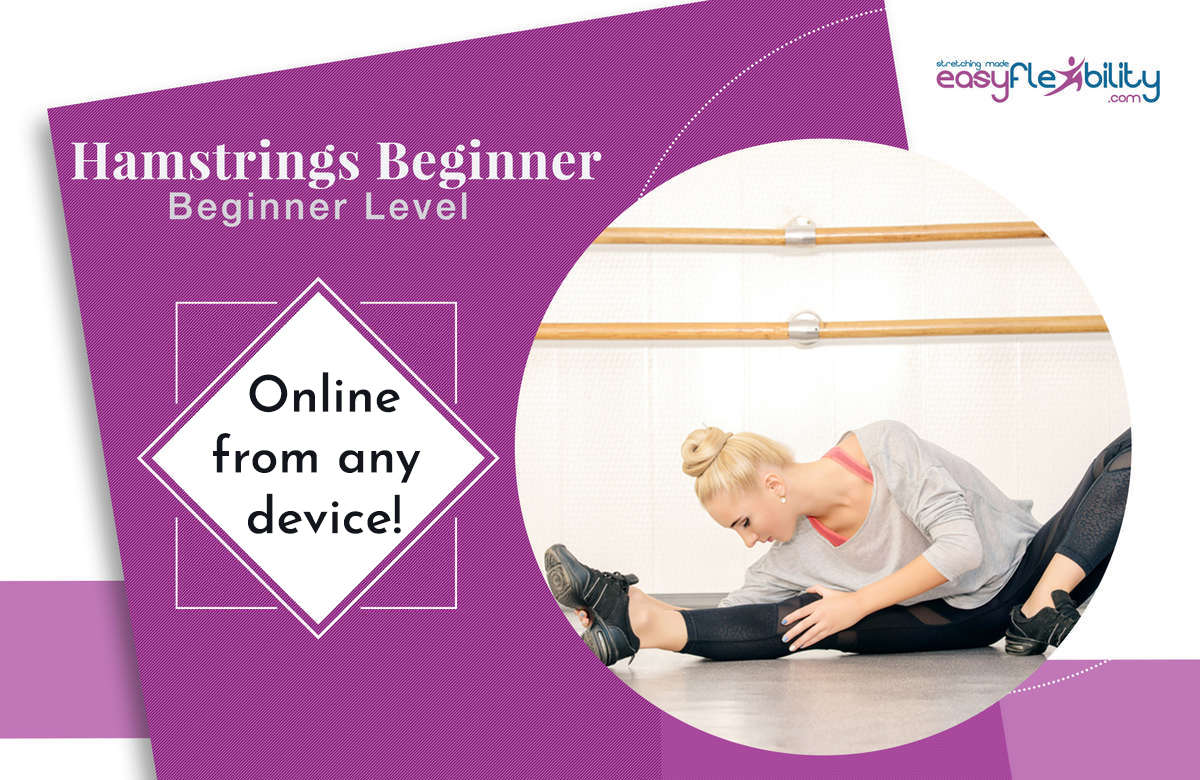 An online video containing a follow along routine plus explanations before each exercise.
The routine contains joint mobility warm-up, conditioning exercises to prepare your muscles , Zaichik Stretching Techniques for each single muscle involved, strength and supporting exercises and a cool down section.
LifeTime Online for you: - You can watch from any device.
- Get support from our private group of students.
- Lifetime access.
Specific Hamstring Beginner Level Warm-Up & Conditioning Techniques
The routine begins with mobility exercises, followed by specific warmup and conditioning techniques that will prepare your body for the special stretching techniques that follow. Not only that, these exercises will also make your newly gained flexibility permanent, they will speed up flexibility gains as well as make you strong and in control of your body. You'll feel lighter than ever!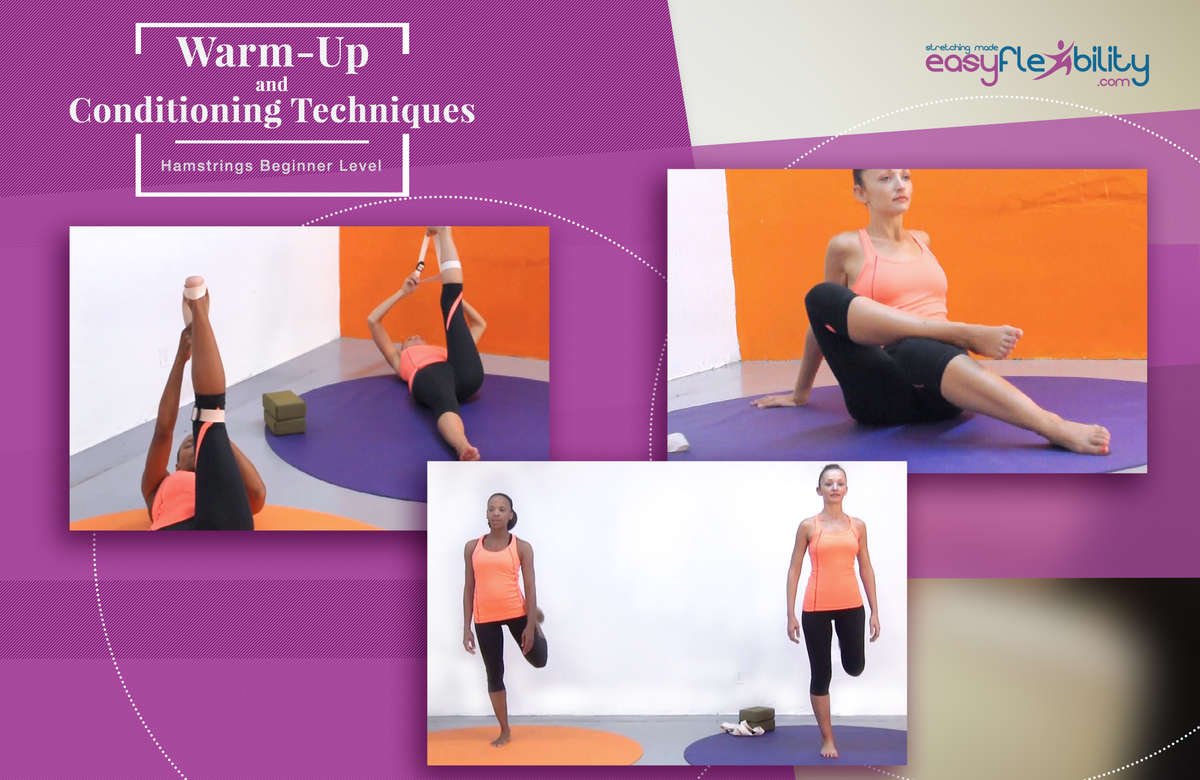 Unique Zaichik Stretching Techniques
Thanks to the Target & Leverage mechanism (unique to the ZST approach), these techniques are the most natural way to stretch. Since the stretch reflex is avoided, pain is not present, and results are visible right away.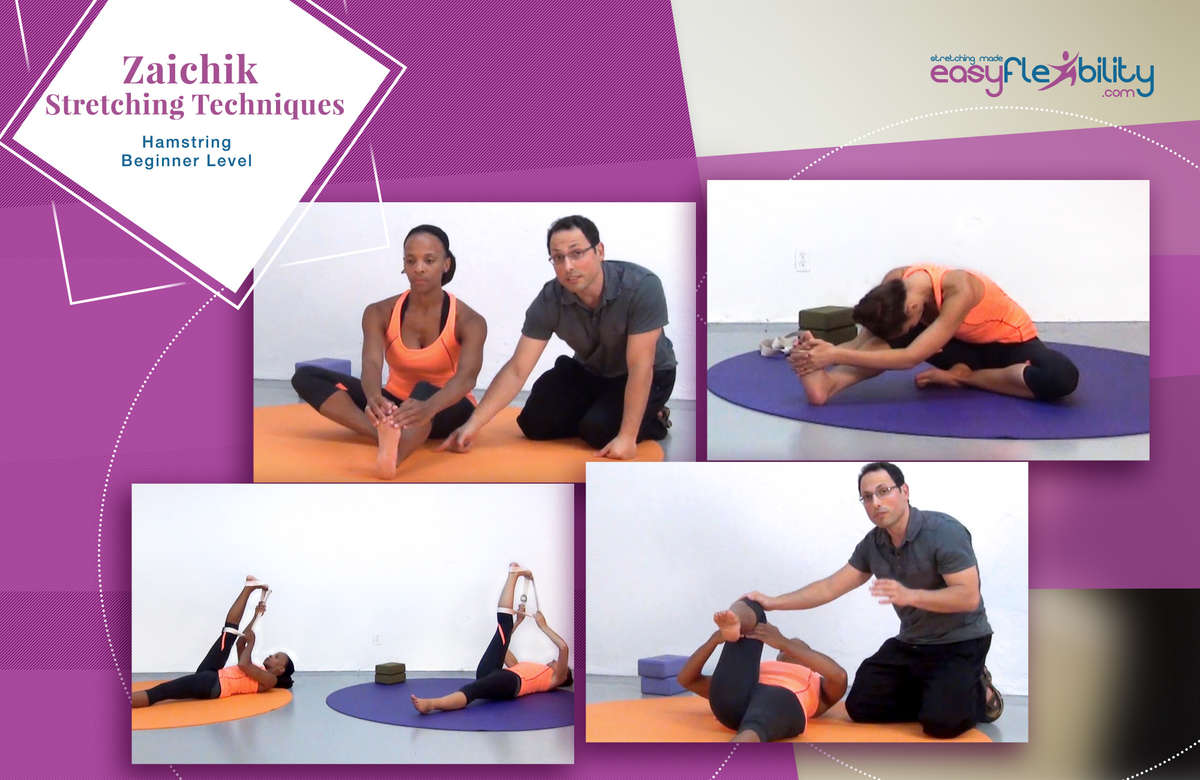 If you'd like to only focus on improving your Hamstrings and do not wish to take advantage of any other special combos. You can get your Hamstrings Beginner Level program below.
Stop wasting time and money, risking your health, hitting plateaus,
wondering how to reach your goal instead of working towards it!

Start your EasyFlexibility Splits Training Program right NOW and soon
it will be YOU dancing like a star, flawlessly, effortlessly, perfectly!

Take Your Skills To The Next Level!
Pick your training program below: