Do you want to finally double the flexibility on your hip flexors in just 3-4 weeks?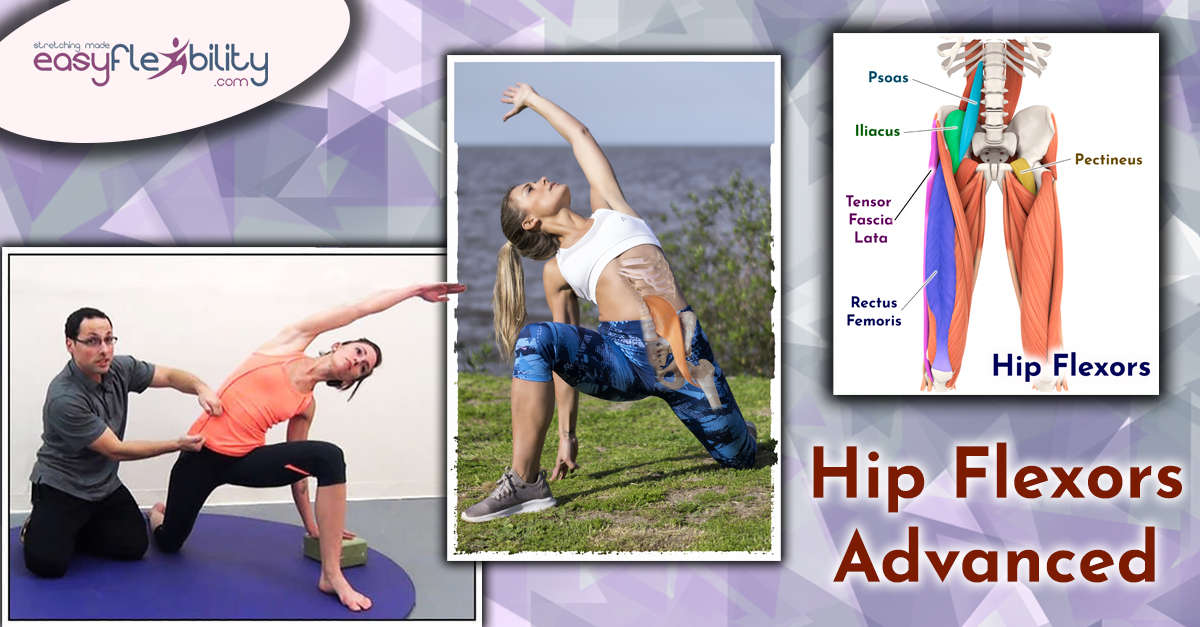 Flexors of the Hip Joint are often the tightest muscles in the body. Very few people have true length in these muscles.
Did you know that most people who seem well stretched in their hip flexors, are really not?
Can you think of anyone whom you know that has flexible hip flexors?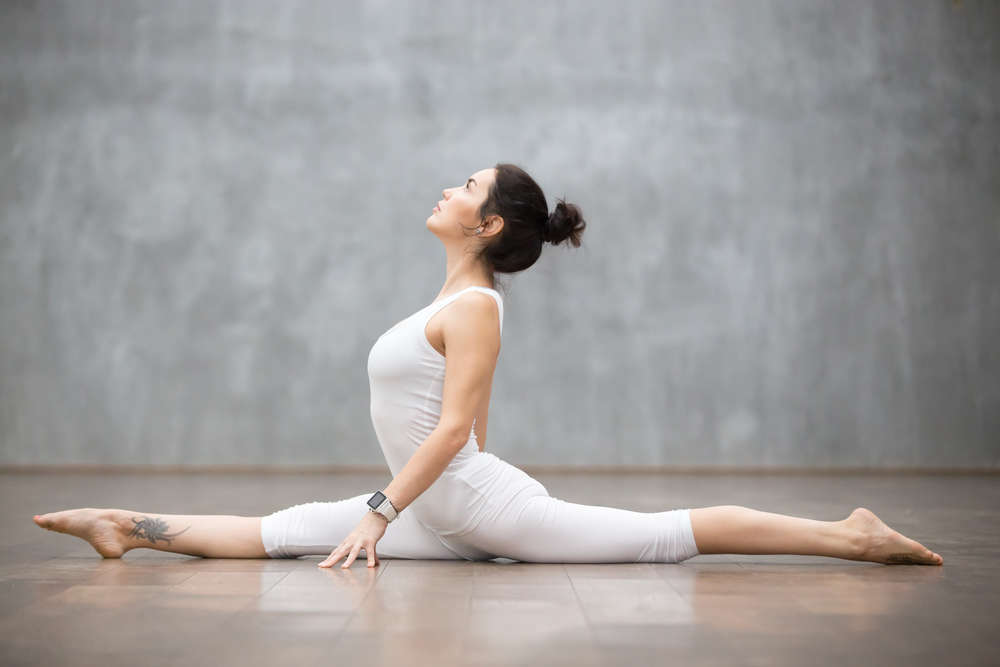 Perhaps, they can do this: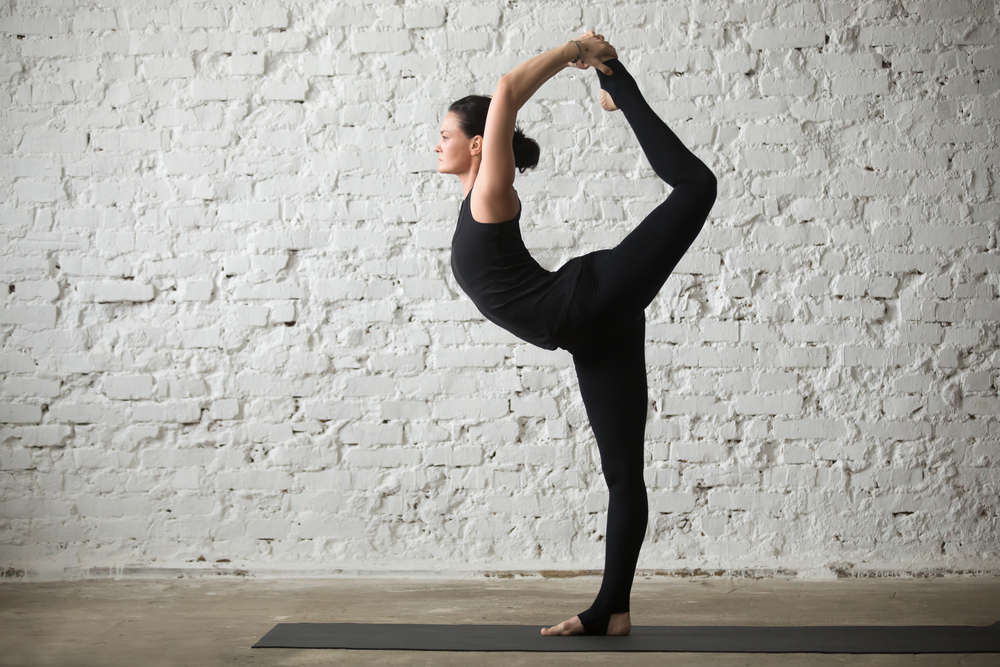 Or Perhaps, they can do this: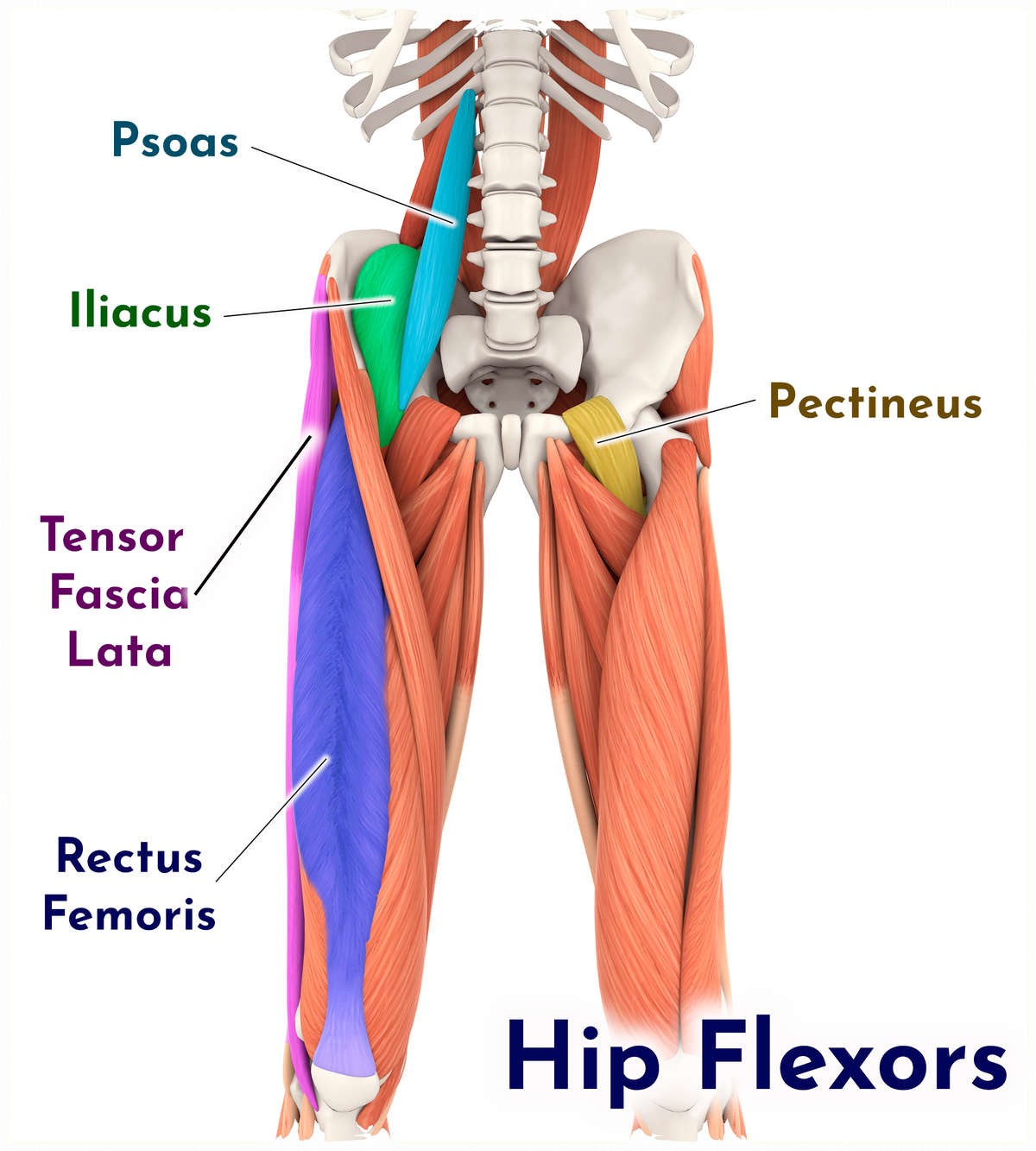 Yes, the hip flexors are naturally so tight, that the body has created many ways to compensate for the tightness.
Does this mean, it's ok to have tightness in flexors of the hip? Of course not. The problem is, that everyone is trying to stretch them the wrong way, and instead, end up stretching everything else, as you've seen demonstrated in the two pictures above.
If you want to stretch these elusive muscles, you need to isolate them:
There are 6 hip flexors and 4 adductors and all of them flex the hip.
Too much to stretch all at once.

There are more reasons to stretch your hip flexors besides athletics.
1. Tight hip flexors are known to cause lower back pain.
2. Lack of flexibility in this group of muscles put severe pressure on the hamstrings, often causes hamstring pulls.
3. Tension in hip flexors inhibits the work of glutes, making them weaker.
4. Hip flexors rigidity forces the pelvis into a dangerous tilt position.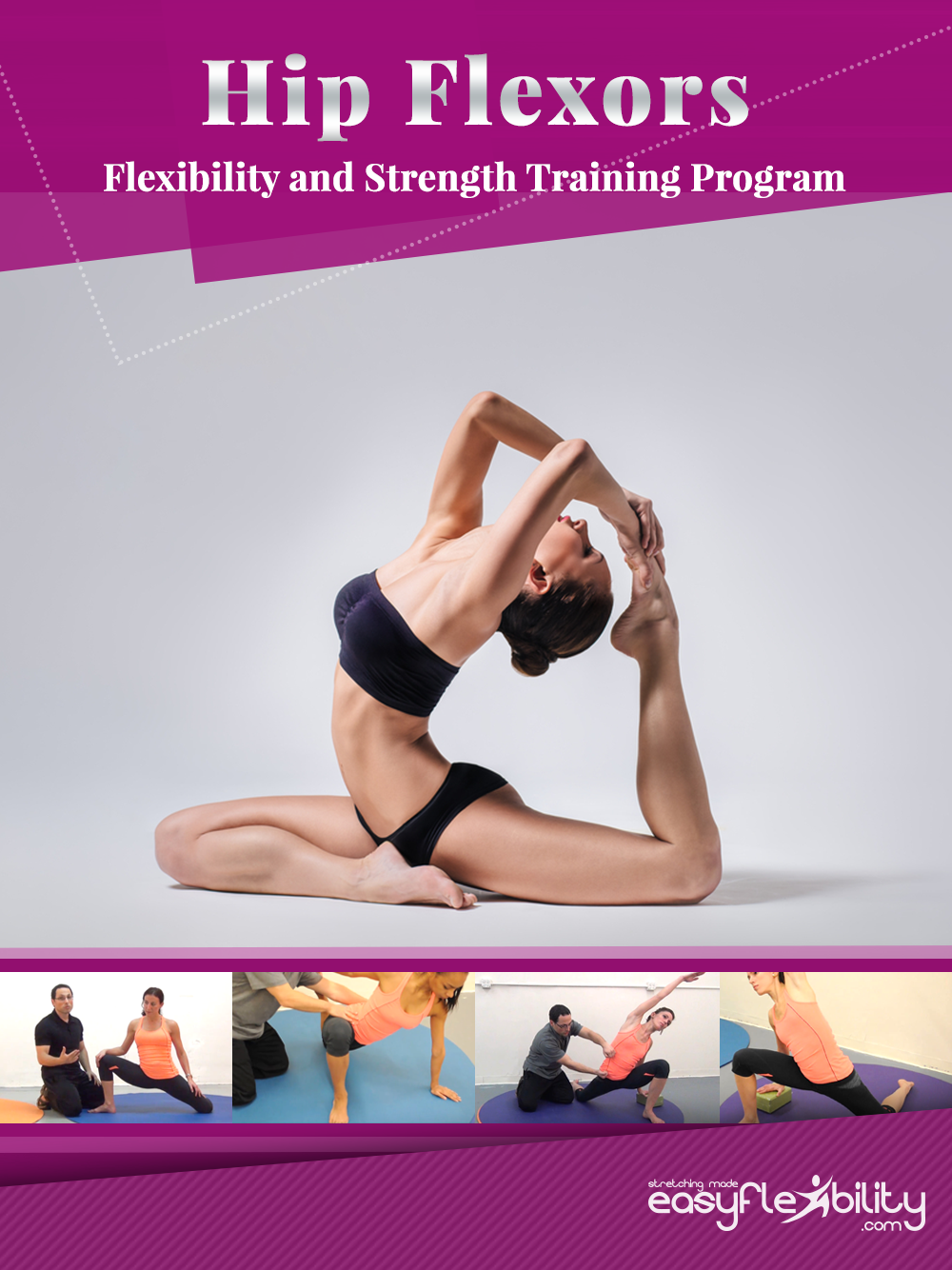 Hip Flexors Beginner/Intermediate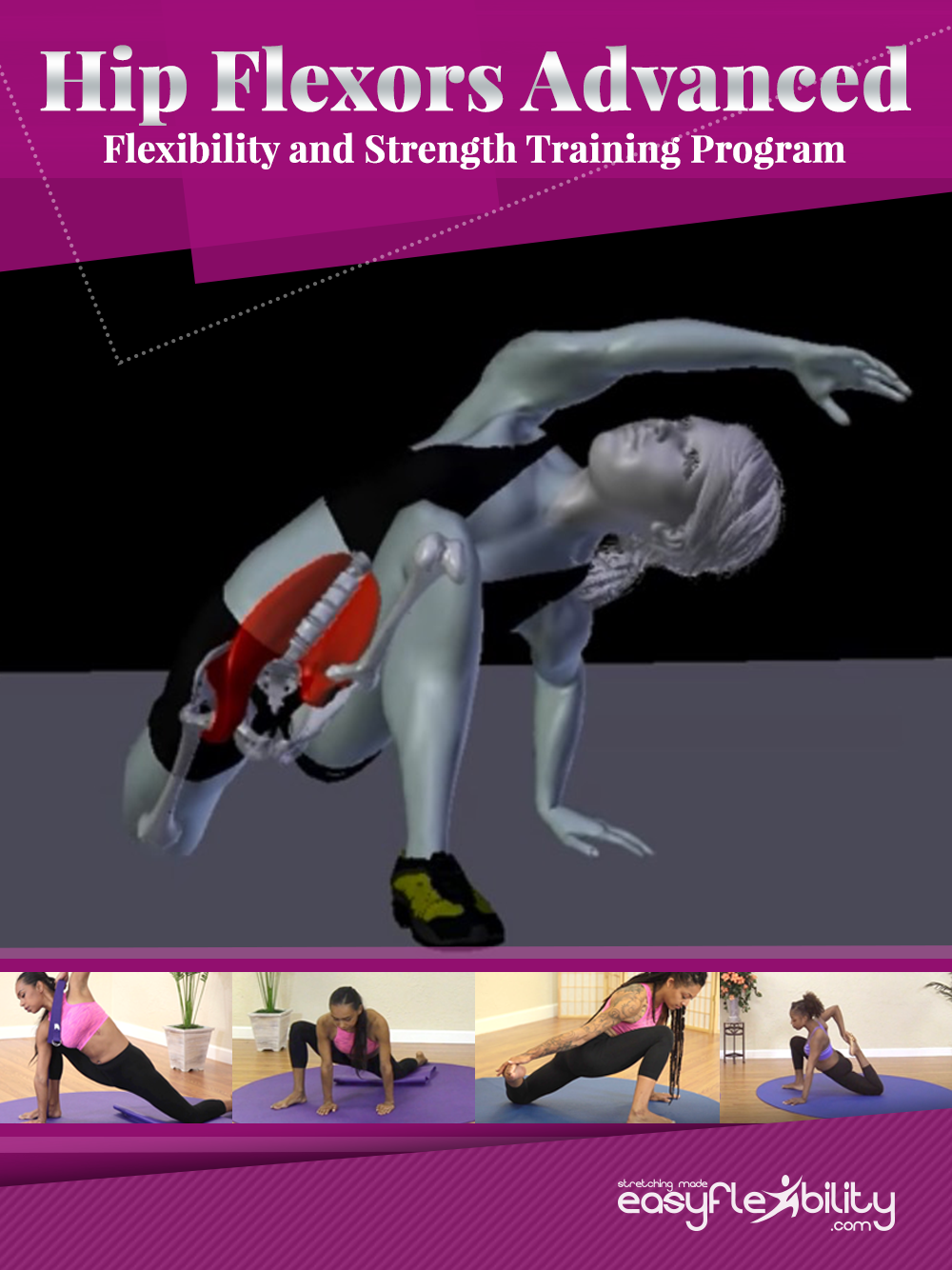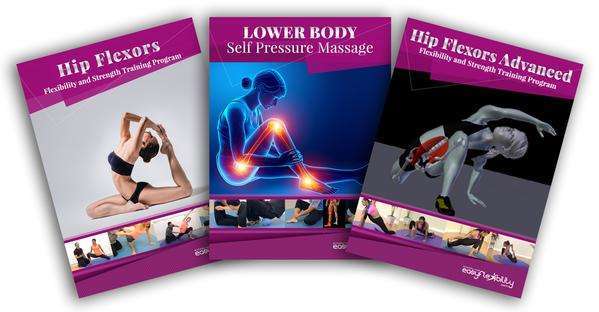 Hip Flexors Beginner/Intermediate
Hip Flexors Advanced
Lower Body Self Pressure Massage
Don't see what you want? Need help selecting a program? Want to buy more than one program? We can put together a one step checkout for you with all the programs that you wish to buy so you don't need to keep clicking the buy now button over and over again and can checkout one time with all the programs you need.
We're here for you! Just send us an email to info@easyflexibility.com describing your goals and we will help select the right program for you!