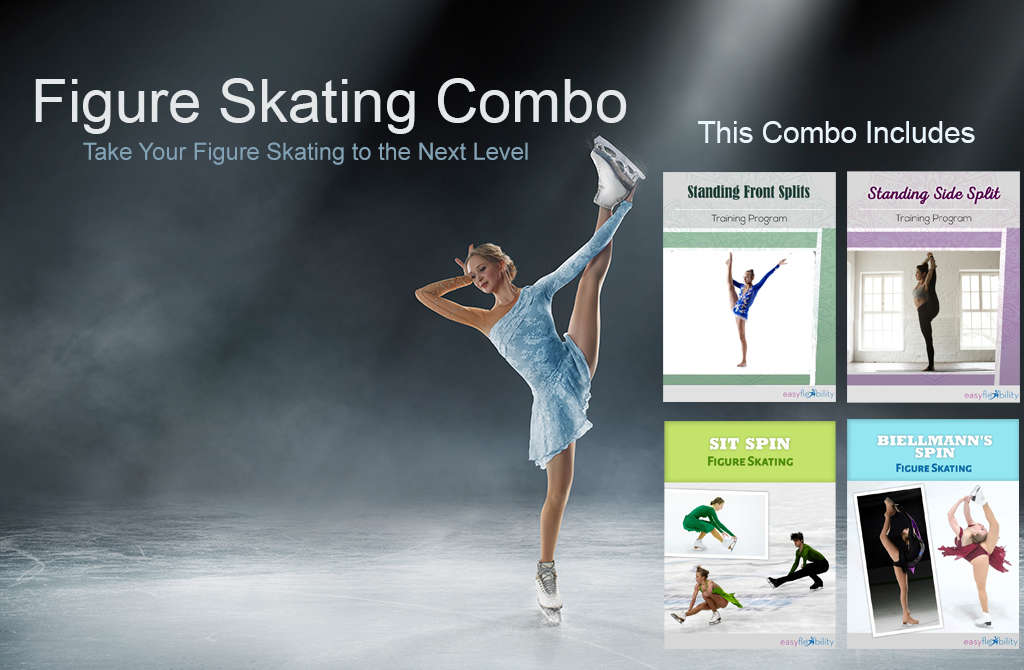 This Figure Skating Combo includes the following programs:
Sit Spin (One Leg Squat)
Biellmann Spin (Dancer's Pose)
Standing Front Split
Standing Side Split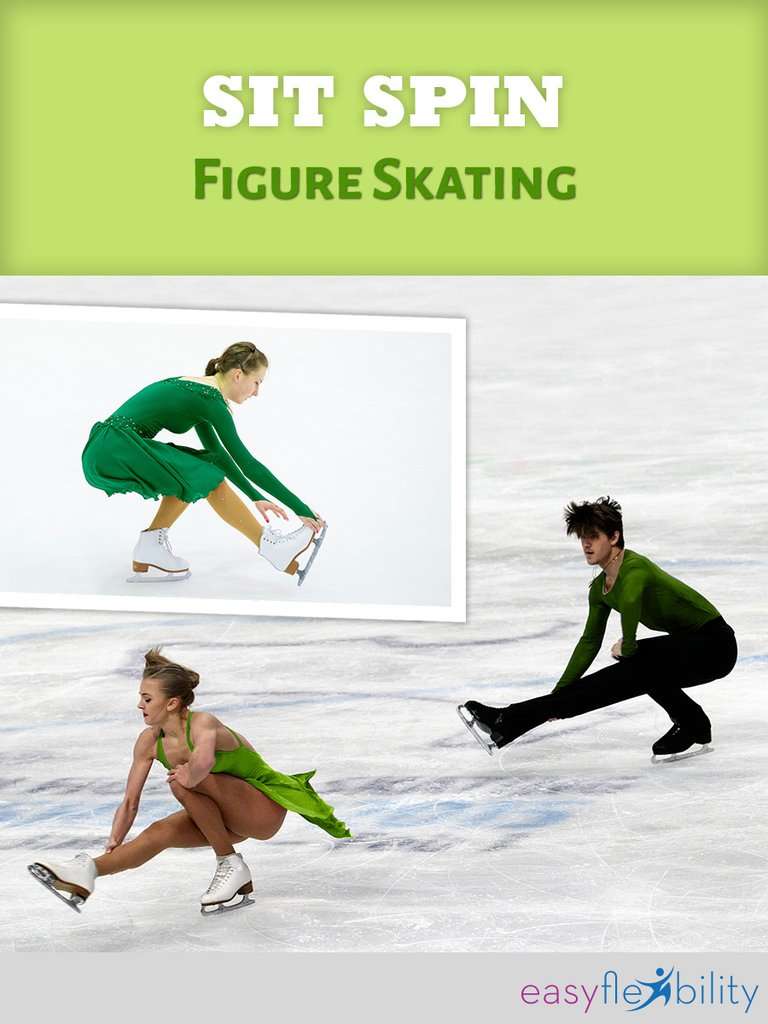 Sit Spin-One leg Squat



Sit Spin is sometimes called Pistol Squat or one leg squat among body weight training enthusiasts.

This program demonstrates many different progressions, allowing you to customize exactly what you need to master the one leg squat fast.

There are progression for lack in strength in various muscle groups. There are also progressions focusing on various flexibility issues, as described above.

Many people have mastered the one leg squat, just after a few sessions with this program.


Ever wonder which muscles are involved in the Sit-Spin One Leg Squat? Watch One Leg Squat Muscle Anatomy Animation to find out!
It is often believed that if one can do a one leg squat, they have strong legs. It is true the leg strength is a factor. However, for most athletes it's flexibility and awareness is the main culprit to the technique. This proved by the fact that many people who can squat and dead lift their own bodyweight (with free weights), can't do a Pistol Squat.

There are three major flexibility requirement for a Sit Spin.

​1. Ankle Flexibility of the Standing Leg
The more flexible the ankle, the leg compensation must be done at the hip and spine. If the lower leg is very tight, the athlete will constantly fall backward.

2. Hip Flexibility of the Standing Leg
​ Any single leg exercise engages the abductors. In this case the glutes must stabilize and also extend. The lower the squat, the more flexible these muscles must be. If the deep six (especially the periformis is not flexible enough, the whole structure will be through out of alignment and than out of balance.) At the same time lower adductors need to be flexible especially in the lower positions.

3. Posterior Chain Flexibility of the Lifted Leg
Many athletes can do a one leg squat, if they are standing on something a foot or so above the ground. (Curb, aerobic step, etc) However the Sit Spin become impossible while on the ground. This is usually caused by the tight extensors of the lifted leg.

Take a quick look at the program contents:


This program demonstrates many different progressions, allowing you to customize exactly what you need to master the one leg squat fast. There are progression for lack in strength in various muscle groups. There are also progression focusing on various flexibility issues, as described above. Many people have mastered the one leg squat, just after a few sessions with this program.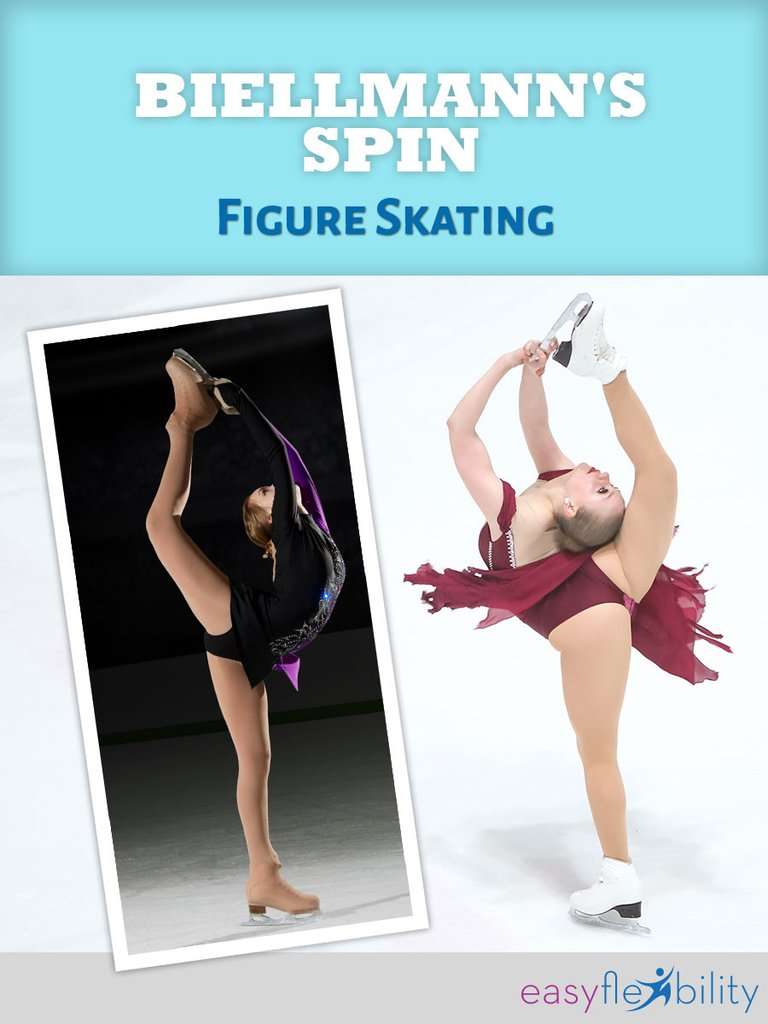 BIELLMANN SPIN

Biellmann spin in Figure Skating and Scorpion in Cheerleading is similar to Dancer's Pose In Yoga.

This position calls for deep flexibility of the hip flexors and flexors of the spine. Moderate hamstrings flexibility of the supporting leg is called up on as well. The pose can be helped by having flexible shoulder extensors.

In Yoga, this pose is known to benefit the lungs, as well as many other organs and structures.




Ever wonder what muscles are involved in Biellmanns Spin? Watch Biellmann's Spin Muscle By Muscle Animation to find out!


Due to so many areas of concentration, many people find this pose rather challenging. The reason being incorrect training. The most common way to train this pose is force the body into it. This is often achieved by assuming a position closely resembling it and pull as hard as possible for as long as possible, hoping for the results tocome one day. Zaichik Stretching takes a different approach.

The pose is broken up into muscle groups. Each muscle group is stretches using patented techniques. These techniques use action vs action of the same muscle. This application avoids the pain of the stretch reflex, allowing for much quicker and safer flexibility gains. Having lengthened each tissue by itself, the pose is put back together. Most people see amazing results just after the first time of trying this program.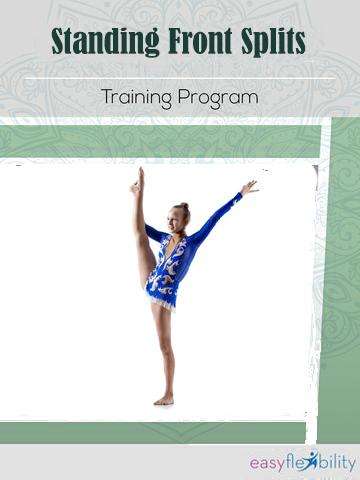 The Standing Front Split

Standing Front Split is a combination of 3 skills:


- The True Front Split
- Hamstrings Flexibility
- Balance

This skill is a pre-requisite to the Standing Front Split.


Being able to do a True Front Split does not guarantee excellent hamstrings flexibility. The reason for that is because someone with medium hamstrings flexibility can still do the front split. Majority of range came from hip flexors of the rear leg and back extension.
To master the Standing Front Split the student should be working on
advanced hamstrings program first
.

Balance is a third requirement. It's the easiest one to develop for most people. If the other two are met, balance can quickly be achieved.


​A Standing Front Split is most often a demonstration skill. It looks impressive. However it can do more than just help score high points in competition.


In addition it transfer wells into skills of sports like martial arts, gymnastics, dancing, pole dancing, yoga, figure skating, cheerleading, etc.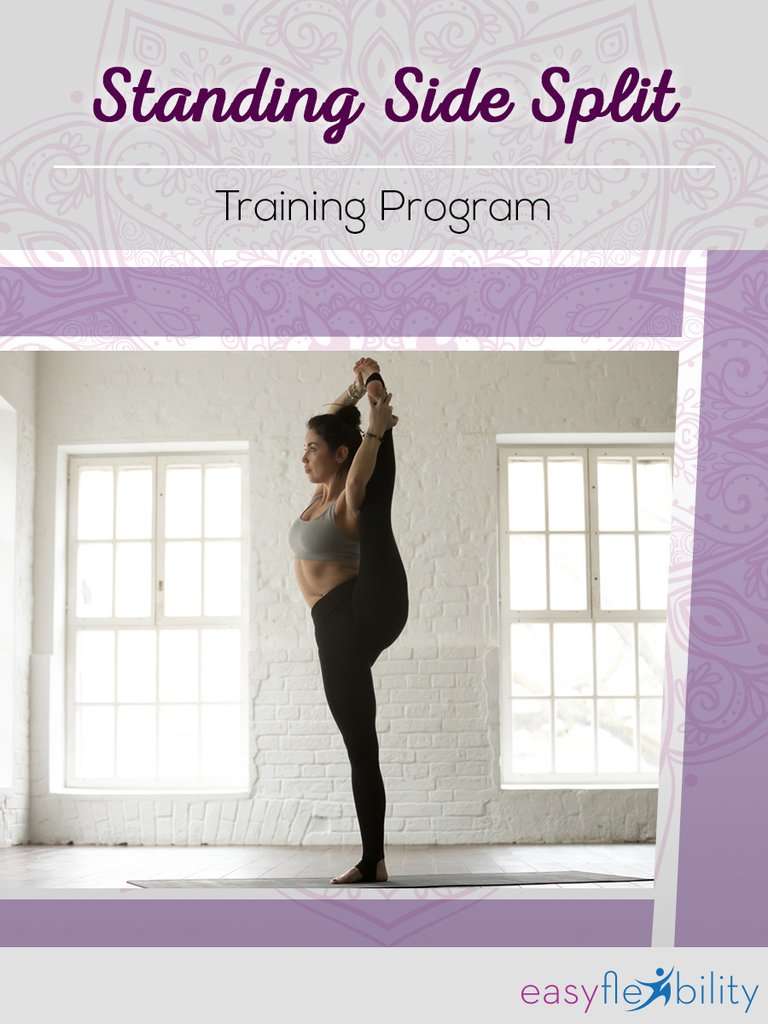 Standing Side Split, Standing Open Front Split, I-Spin, Y-Spin in Figure Skating, Heel Stretch and Bow.

Standing Side Split or a Standing Open Front Split is a technical terms for various sports and athletic activities.

Where the skill is a side split or an open front split depends mainly on the rotation of the supporting leg.

In the sport of Figure Skating this position is called the I-Spin or the Y-Spin.

In Cheerleading it's named the Heel Stretch or Bow and Arrow for the Flyer.

Other disciplines such as Yoga, Dance, Martial Arts and Gymnastics often employ this position.

The choice usually depends on their ability to do one split or the other while on the ground. A standing Open Front Split can quickly be turned into a Standing Side Split, if the supporting leg turns out.

It is recommended to master at least one of the two splits mentioned above prior to working on the standing variation.

Click here to purchase the Open Front Split Program. Click here to purchase the Side Split program.

Our standing split program combines Zaichik Stretching techniques with other modalities. Those include extended length conditioning and reciprocal inhibition.

Click on the BUY NOW BUTTON below to get started!
Please note: that these are not downloadable programs, nor are these programs available in DVD format. All our programs are Pre Recorded Online On Demand Video Strength & Flexibility Training Programs. Once you place your order, you will receive an email containing your login information on how to login to your very own online library which will contain all the programs that you purchase from us. This is an online library, which you can access any time that you wish from any device, phone, computer, ipad. There is no time limit for you to view your programs, you get to keep them in your library indefinitely, and access them any time, anywhere, and for as long as you want to!
YOU MAY ALSO BE INTERESTED IN:
Don't see what you want? Need help selecting a program? Want to buy more than one program? We can put together a one step checkout for you with all the programs that you wish to buy so you don't need to keep clicking the buy now button over and over again and can checkout one time with all the programs you need.
We're here for you! Just send us an email to info@easyflexibility.com describing your goals and we will help select the right program for you!
Enough time wasted!
Stop wasting time and money, risking your health, hitting plateaus,
wondering how to reach your goal instead of working towards it!

Start your Figure Skating Combo Program right NOW and
start your journey to a healthier, more balanced lifestyle right away!