Do you want to finally double the flexibility on your hip flexors in just 3-4 weeks?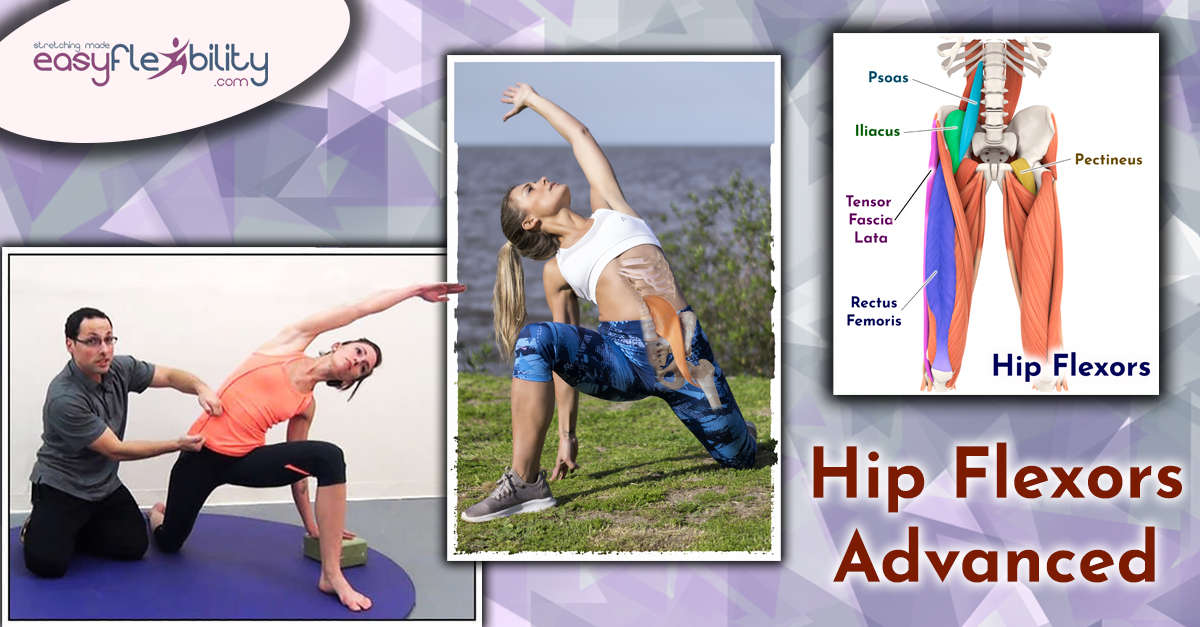 Flexors of the Hip Joint are often the tightest muscles in the body. Very few people have true length in these muscles.
Did you know that most people who seem well stretched in their hip flexors, are really not?
Can you think of anyone whom you know that has flexible hip flexors?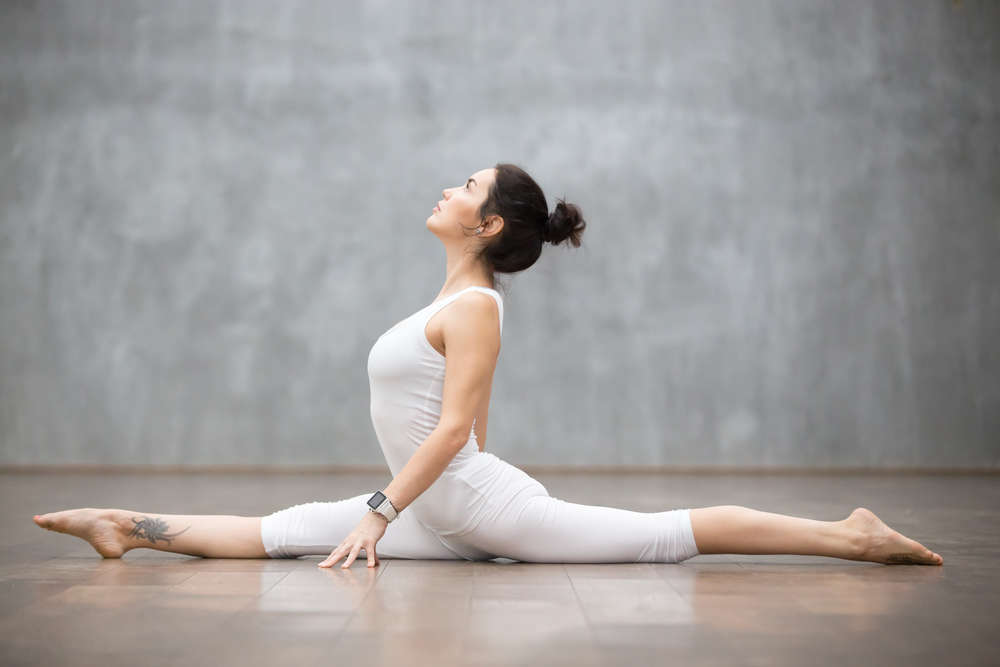 Perhaps, they can do this: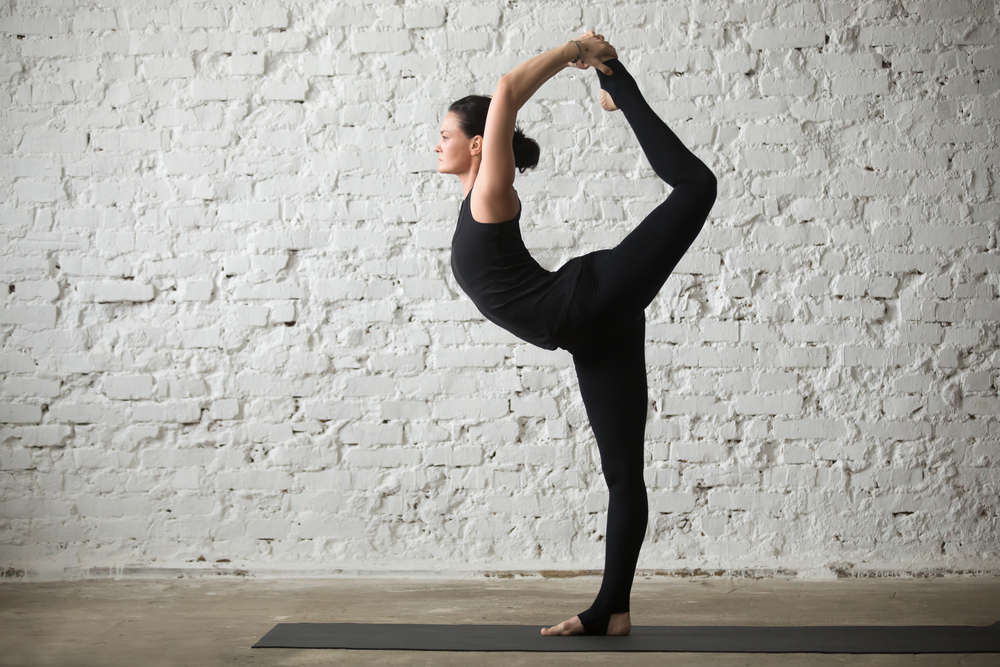 Or Perhaps, they can do this: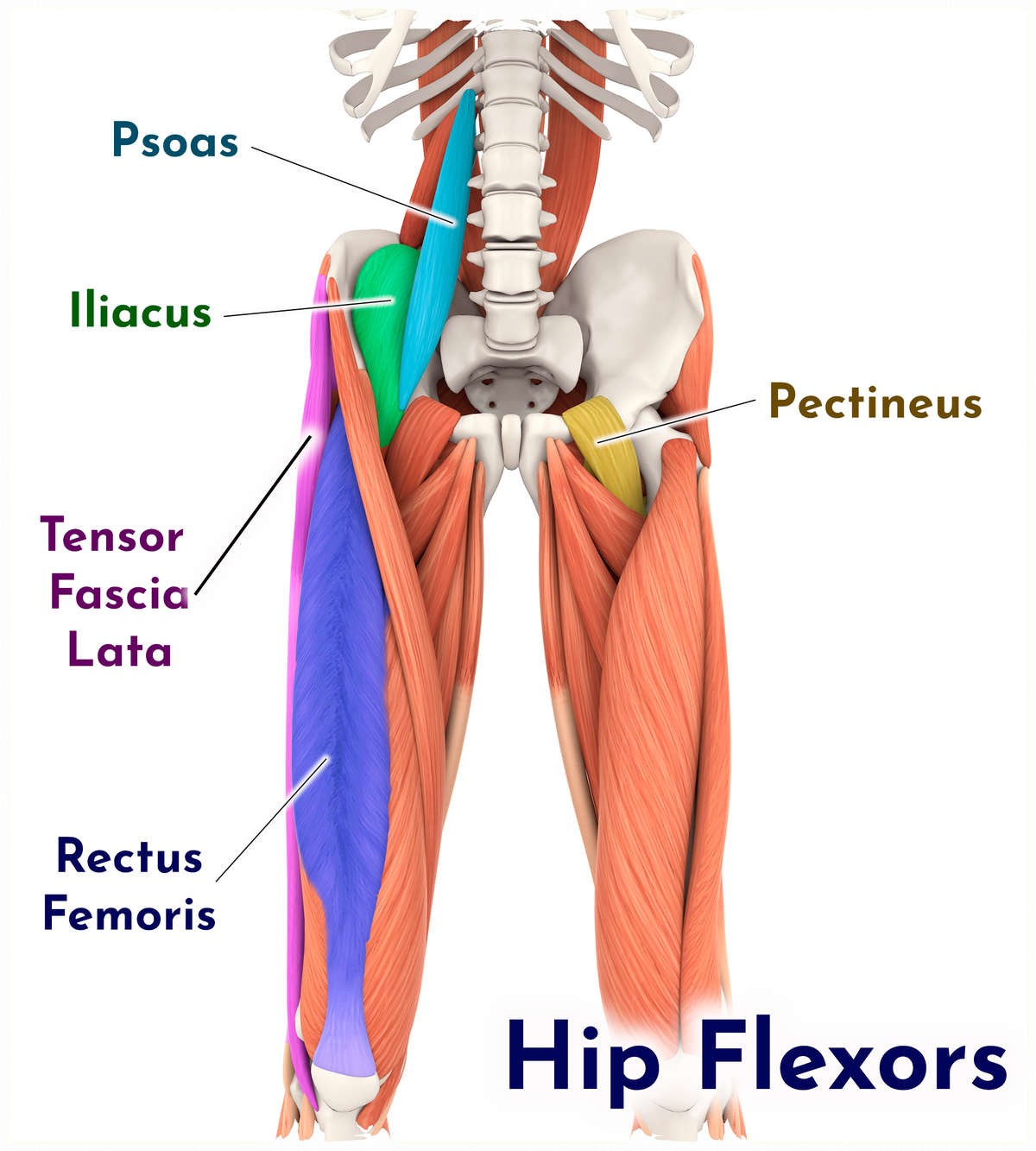 Yes, the hip flexors are naturally so tight, that the body has created many ways to compensate for the tightness.
Does this mean, it's ok to have tightness in flexors of the hip? Of course not. The problem is, that everyone is trying to stretch them the wrong way, and instead, end up stretching everything else, as you've seen demonstrated in the two pictures above.
If you want to stretch these elusive muscles, you need to isolate them:
There are 6 hip flexors and 4 adductors and all of them flex the hip.
Too much to stretch all at once.

There are more reasons to stretch your hip flexors besides athletics.
1. Tight hip flexors are known to cause lower back pain.
2. Lack of flexibility in this group of muscles put severe pressure on the hamstrings, often causes hamstring pulls.
3. Tension in hip flexors inhibits the work of glutes, making them weaker.
4. Hip flexors rigidity forces the pelvis into a dangerous tilt position.
How do we know what we are talking about? Because, stretching and flexibility education and research is what we've been doing for many years.
Stretching the tightest and most problematic muscles is our forte. And we do it absolutely and completely differently than anyone else.
This hip flexors program is truly unique. It builds up on the previous one. (Thousands of people have extreme flexibility in their hip flexors from using our regular hip flexors program).
This video takes an already very fast and effective Zaichik Stretching Techniques and enhances them with "modalities" for even faster results.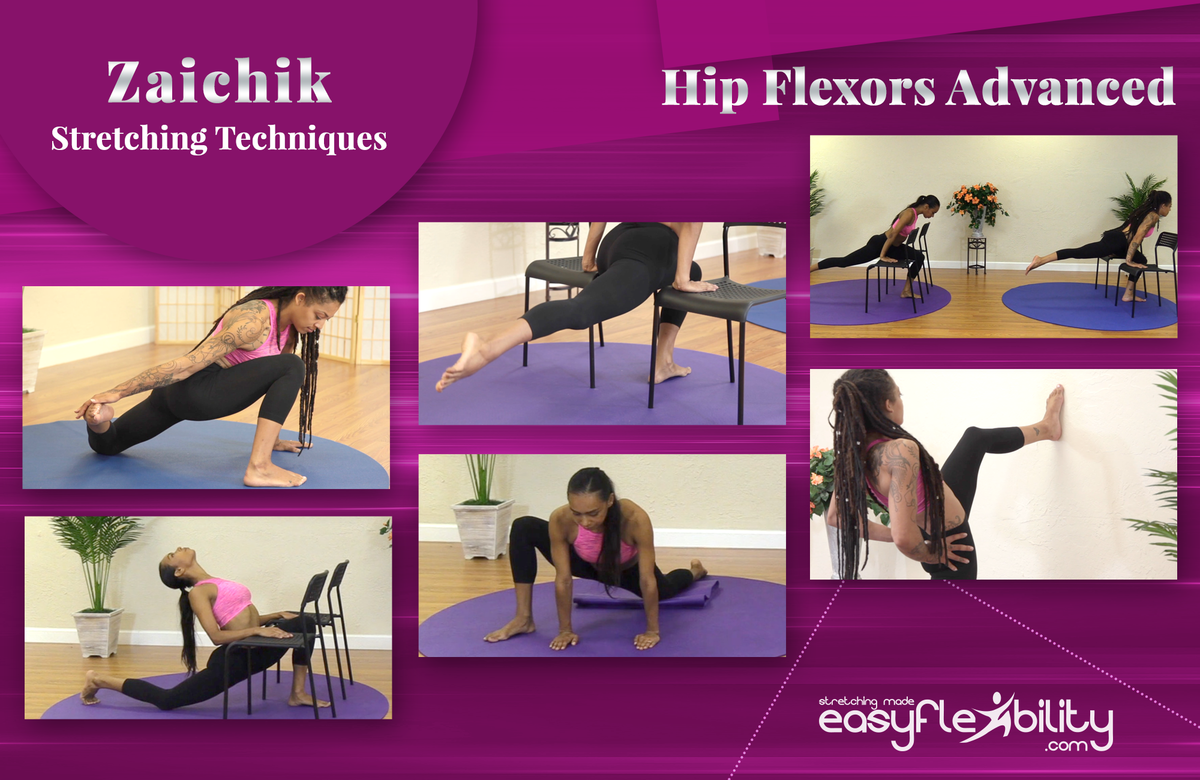 Try out an exercise:
This one is called ~Stability~, and works on your Psoas.
ZSTs (Zaichik Stretching Techniques) for each of the 10 muscles that flex the hip.
Complete Follow Along Program, just press play and do.
Modalities: this advanced program contains modified versions of the basic ZSTs, to make them more effective and also harder that's why you need to have mastered the beginners program.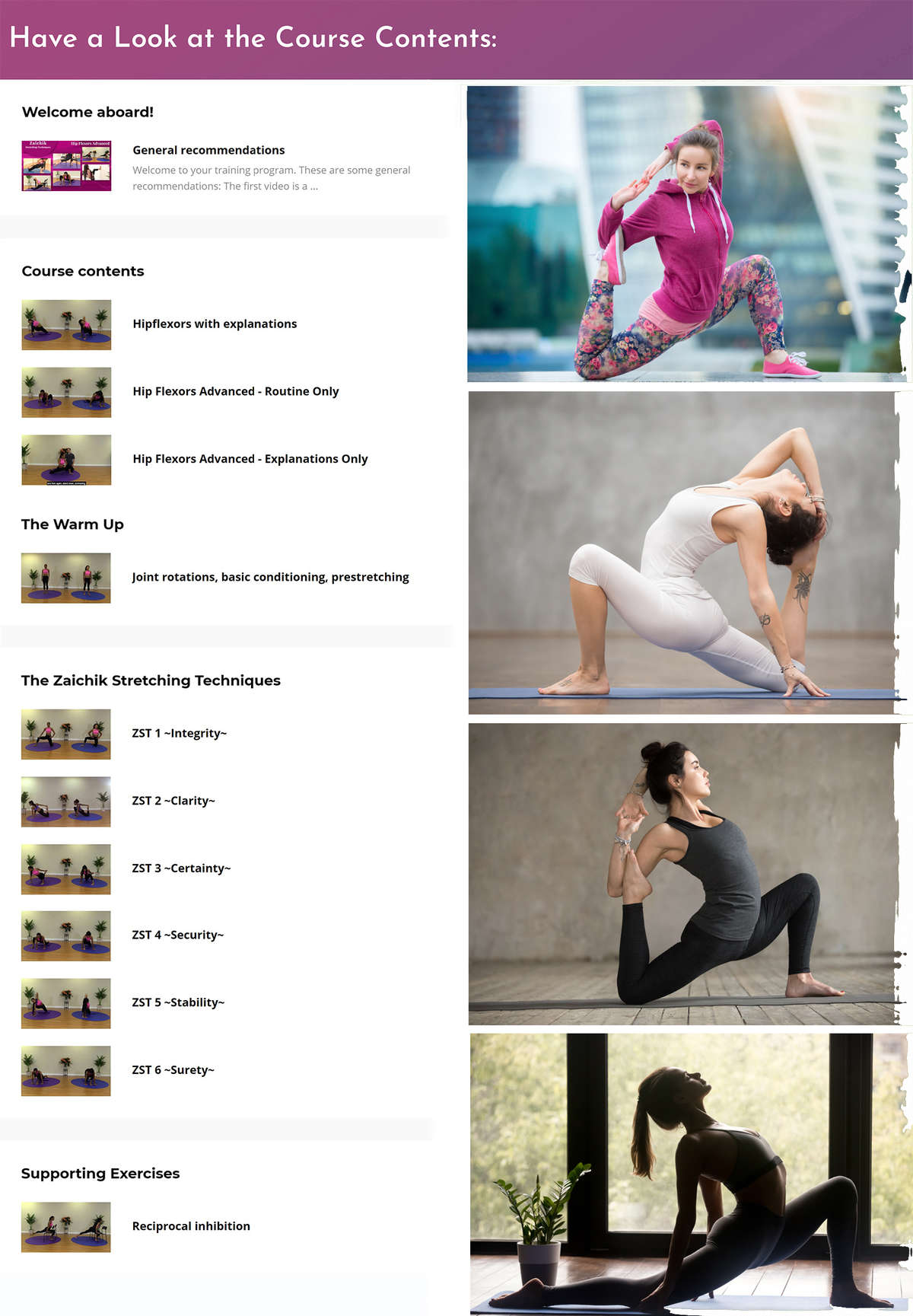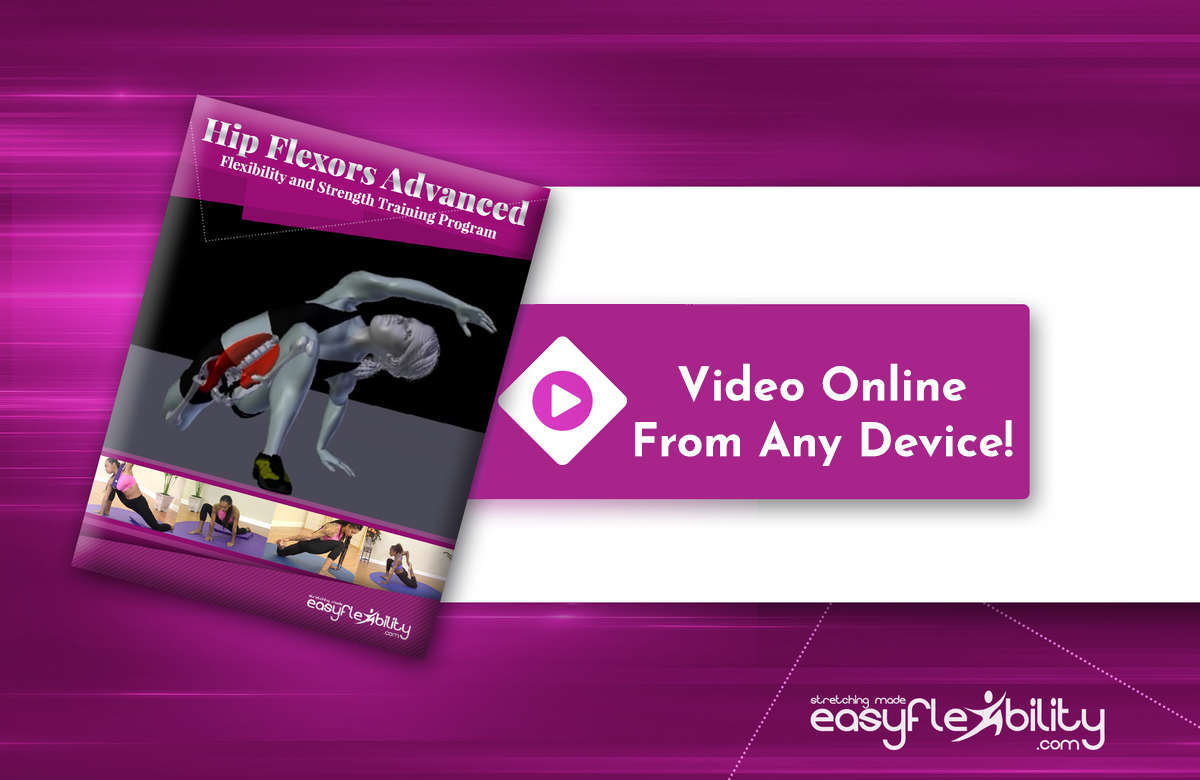 An online video containing a follow along routine plus explanations before each exercise.
The routine contains joint mobility warm-up, conditioning exercises to prepare your muscles , Zaichik Stretching Techniques for each single muscle involved, strength and supporting exercises and a cool down section.
LifeTime Online for you: - You can watch from any device.
- Get support from our private group of students.
- Lifetime access.
Check out the RESULTS customers are getting!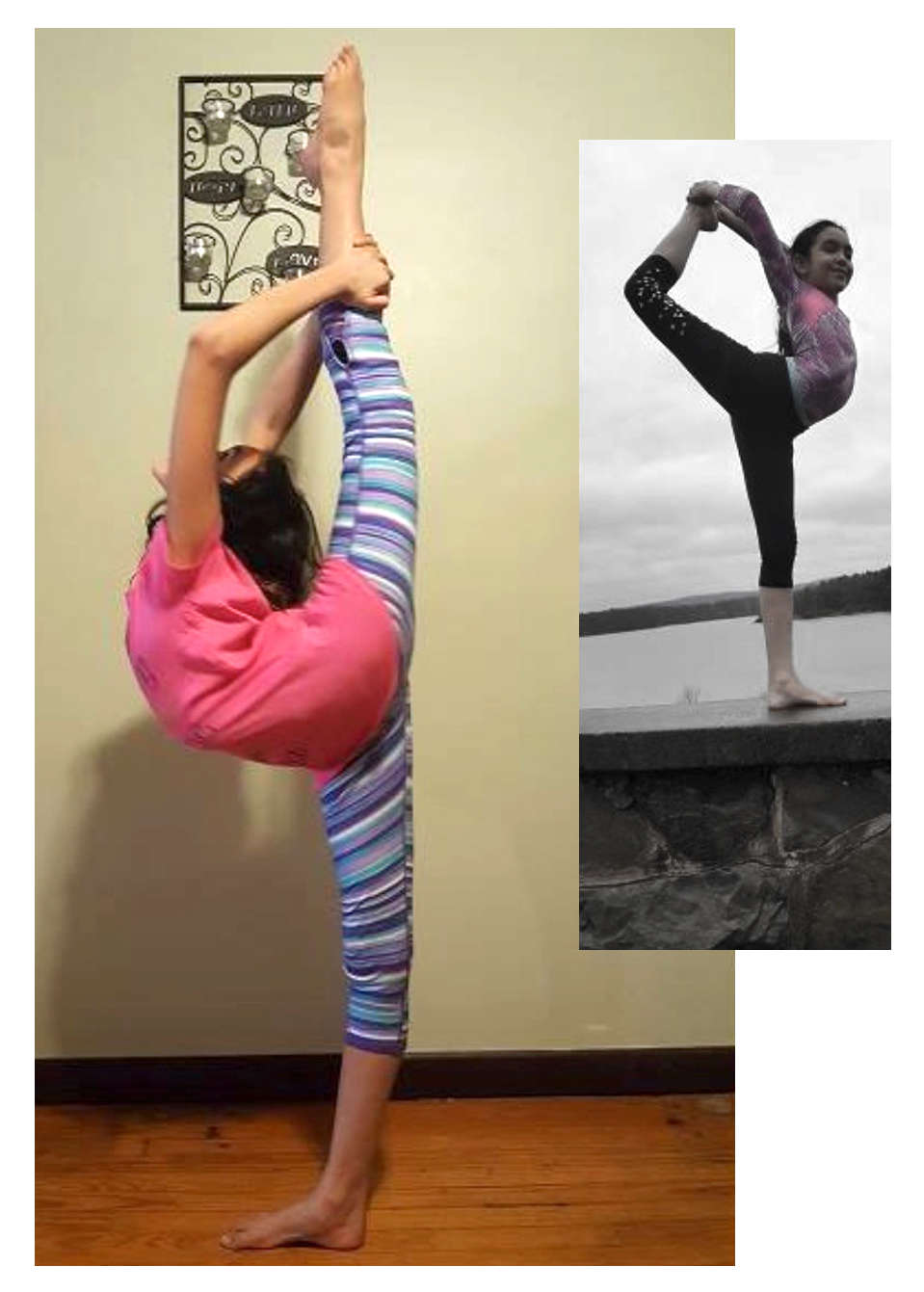 I was really able to speed up my progress and get my over-stretches.
I have to thank EasyFlexibility for the Hip Flexors video! I have been dancing since about 6 years old now I am 11. Last year my parents bought me the video and it is amazing. I was really able to speed up my progress and get my over-stretches. It was much less painful too! This is the best I could do a few months ago and the needle is what I can do now!
- Acro Allison
I can feel it, I feel very flexible!
I have gone through 2 rounds of the program. This is my split after it. My hip flexors are extremely lose right now. I can feel it, I feel very flexible!
- Gina Belli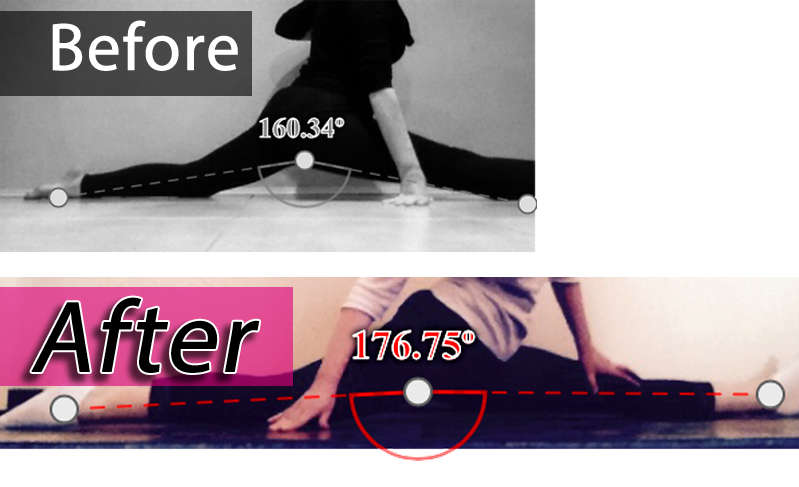 "ZST is more gentle than other stretching techniques and at the same time it works faster and easier."
I've always had tight hip flexors and when I
decided to try this technique, I
knew that I will need to start with the hip flexors program.
The first thing that I noticed is that for the
first time my hips didn't feel like they've been
to war the day after a stretching session.
ZST is more gentle than other stretching techniques
and at the same time it works faster and easier.
I absolutely love the strength exercises, my
body feels stronger and more balanced and my
flexibility is there when I need it. I'm
looking forward to go even further."
Kind Regards,
- Lily (Lilyana Kamenova)
A one hour class with a ZST Certified Instructor costs $50-$150 (depending on location and experience).
With this program you can have an instructor in your living room, whenever you want to stretch.
Working at your own pace, with all the needed techniques for your hip flexors stretching at your fingertips.
UNLIMITED access to the private students & instructors community, to get personalized guidance for you to reach your goals more safely and quickly.
If you are serious about improving your muscle and joint health and unlocking this piece of the puzzle this program is a must!
Start your EasyFlexibility Hip Flexors Advanced Program right NOW and click the ADD TO CARD button below!

Enough time wasted!
Stop wasting time and money, risking your health, hitting plateaus,
wondering how to reach your goal instead of working towards it!

Start your EasyFlexibility Hip Flexors Advanced Flexibility Program right NOW and
start your journey to a healthier, more balanced lifestyle right away!