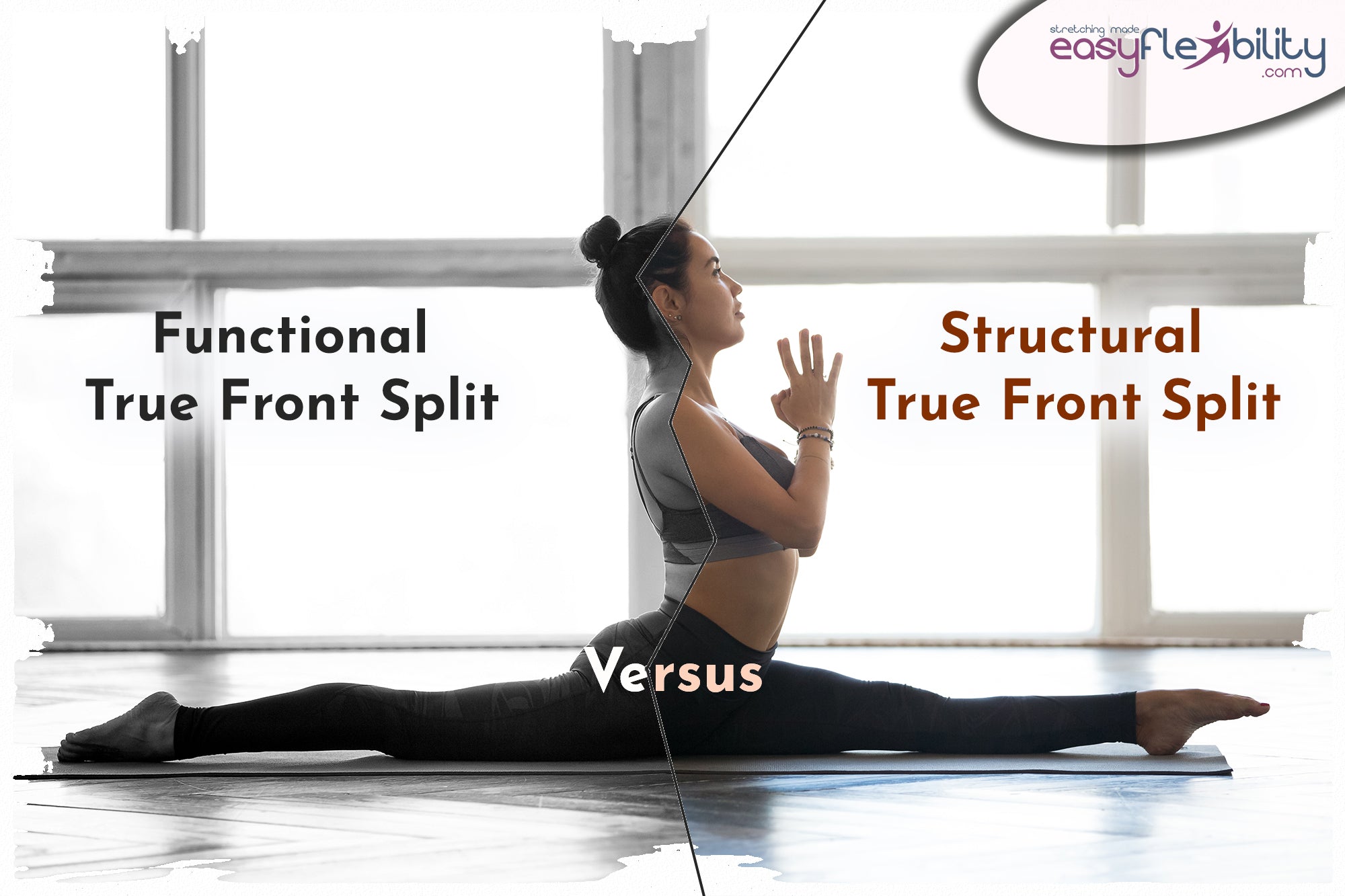 Posted by EasyFlexibility Team on
Functional True Front Split vs Structural True Front Split Imagine you are looking at two people:Both are doing exactly the same True (Squared) Front Splits.Both have legs 180 degrees apart and are sitting comfortably on the floor.While on the surface...
Posted by Paul Zaichik on
Lateral Hamstrings (Biceps Femoris) is one of larger hurdles to the True Front Split (Hips Squared) Front Split. The exercise shown in this post is called Airplane Turn Ins. It targets the lateral hamstrings and it's one of many exercises...