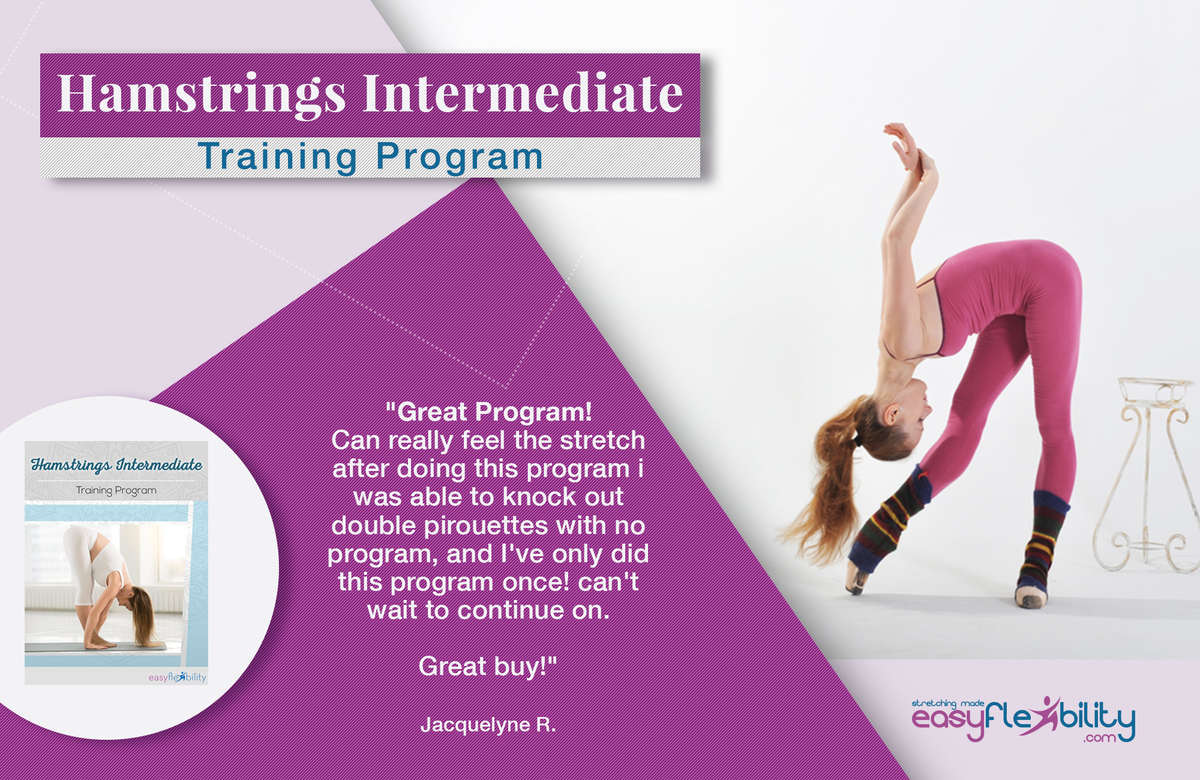 Ready to get started? Thousands of people worldwide have achieved the same results you're dreaming about and you can too!
I am enjoying this program for my tight Hamstrings . The benefits of using these exercises are amazing . Very educational and i'm getting some great results . Good bye old school . Welcome easyflexiblity." ~Nathan T.
Hamstrings Intermediate Level
Enjoy a complete follow-along workout for fast hamstrings flexibility tailored for intermediate students.


This DVD features:
Hamstrings specific- warm-up
5 specialized Zaichik Stretching technique.
Cool down.
The Warm Up
You're not going to get into a car, start the engine and drive it straight on 5th gear, right? So why would you force your body to extremes when it's your main vehicle in need of maintenance, warming up and gradual acceleration?

This optimizes your performance and improves your speed, agility and flexibility. A body that has been properly prepped up for a workout achieves far better results; not to mention avoiding the risk of injury or pain. If you're committed to a goal you'll do the smart thing and do it right – from start to finish. No excuses!
The Essence of the Workout are 5 Zaichik Stretching exercises.
This allows for even spread of the applied pressure and ensures your entire body actively participates in the routine. We'll help you work your way to success – one sweat at a time.


A lot of people hold back because of a purely psychological barrier or as runners like to call it – 'when they hit the wall'. But we'll help you push through this and overcome every obstacle along the way! You can count on Zaichik Stretching to connect you to your own body and mind. You'll start to understand your body language and correctly assess your capabilities to know just how far you can go.
Finally, the cool down is just as necessary as every other element in the routine as it allows you to decompress. Working up a sweat is nice, but you've got to know when to hit the brakes too. We wouldn't want you to burn yourself out, because that's not exercise – that's just self-abuse.


Allowing the muscles to relax and get rid of all the toxins that were released during the workout is essential. It eliminates soreness and completes the cycle of an exercise. Besides, we're all for positive reinforcement and you've totally earned a good rest!


Let us show you how you can dramatically improve your Hamstrings Intermediate,
steadily, safely, painlessly and quickly with the use of the ZST.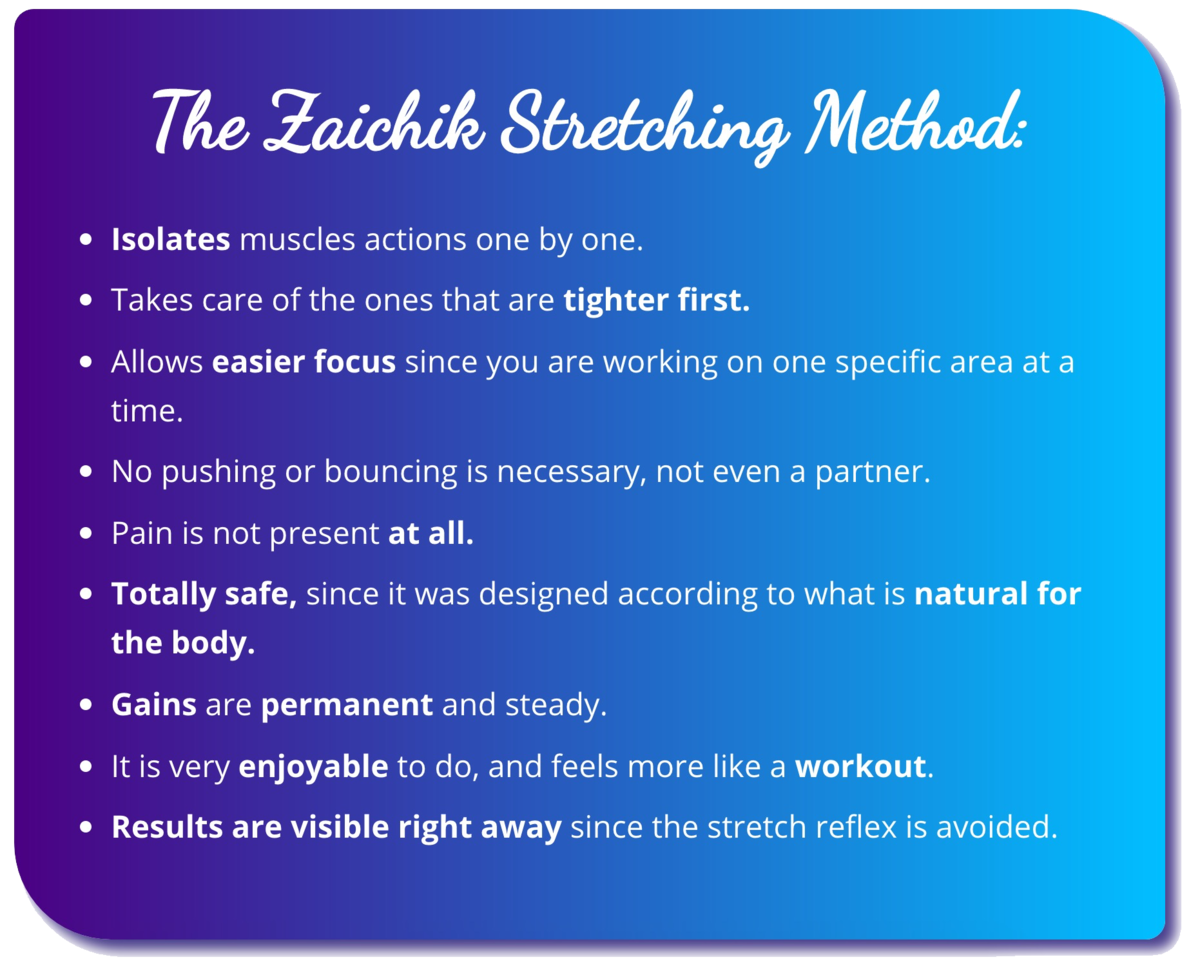 You can start right now! This program is online! -You can watch from any device. - Get support from our private group of students. - Lifetime access. Here's what you'll get: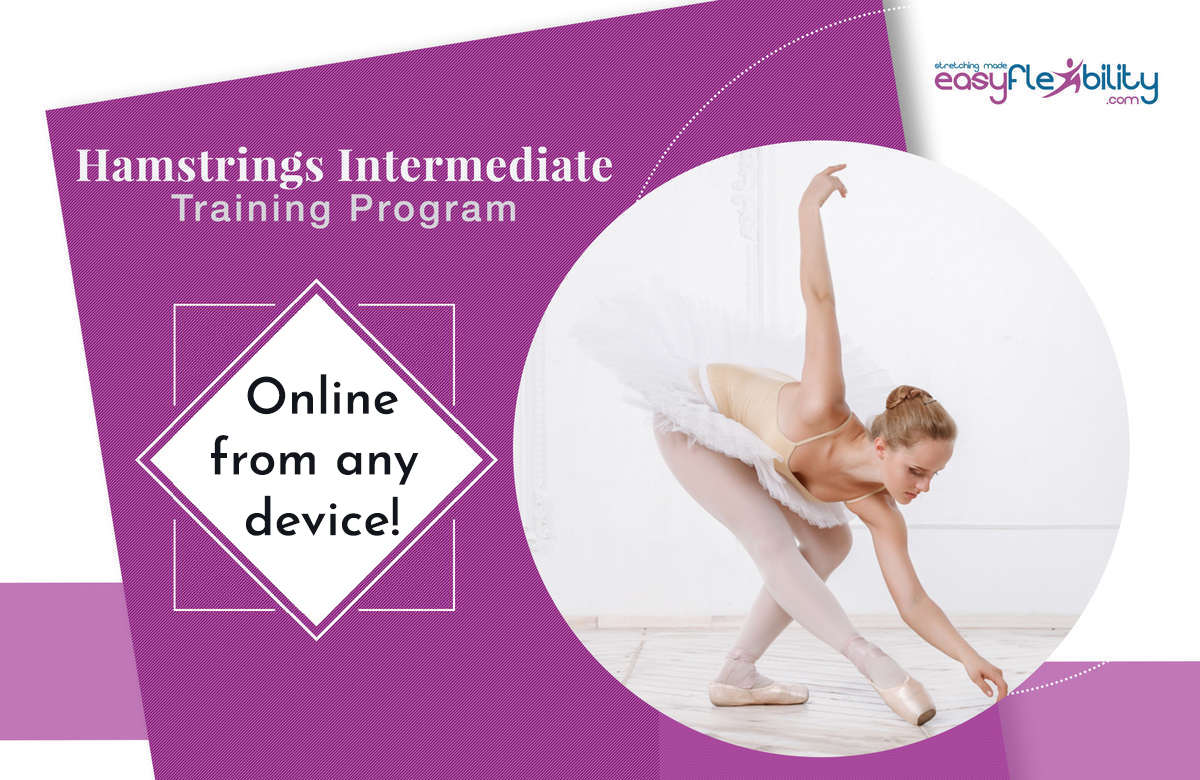 An online video containing the follow along routine plus explanations before each exercise.
The routine contains joint mobility warm-up, conditioning exercises to prepare your muscles , Zaichik Stretching Techniques for each single muscle involved, strength and supporting exercises and a cool down section.
LifeTime Online for you: - You can watch from any device.
- Get support from our private group of students.
- Lifetime access.
Specific Hamstrings Intermediate Level Warm-Up & Conditioning Techniques
The routine begins with mobility exercises, followed by specific warmup and conditioning techniques that will prepare your body for the special stretching techniques that follow. Not only that, these exercises will also make your newly gained flexibility permanent, they will speed up flexibility gains as well as make you strong and in control of your body. You'll feel lighter than ever!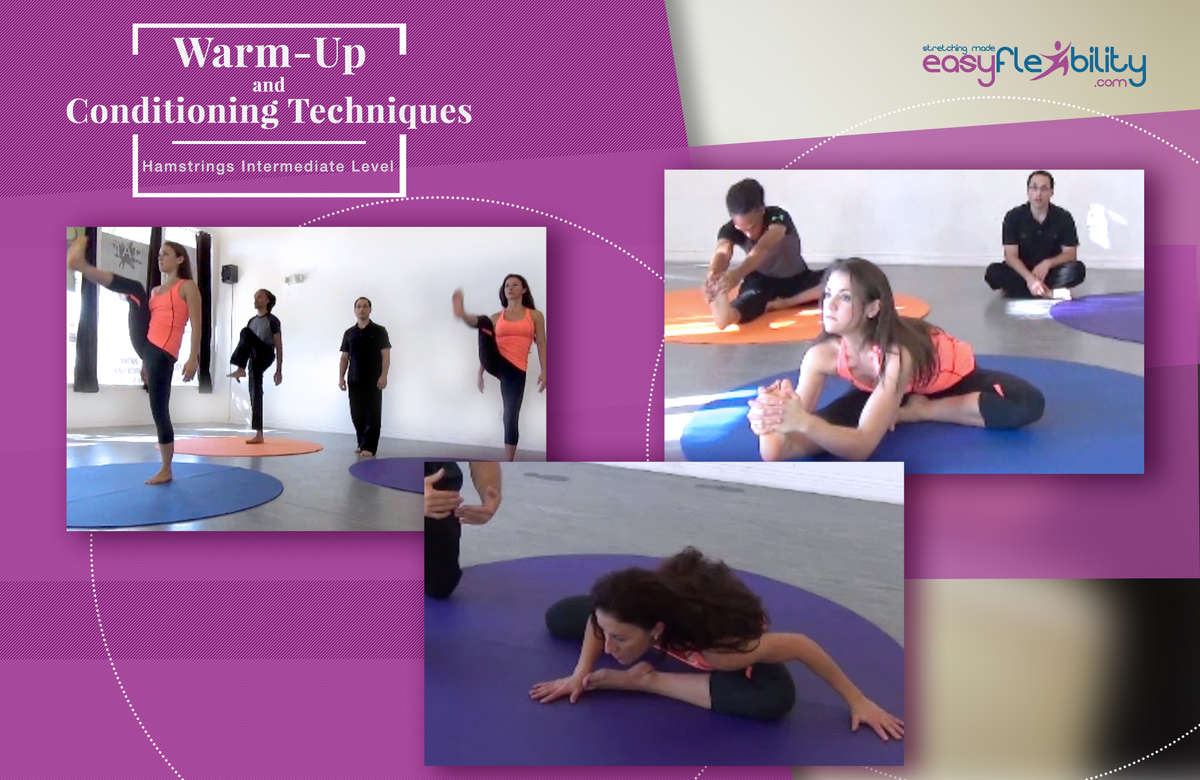 Unique Zaichik Stretching Techniques
Thanks to the Target & Leverage mechanism (unique to the ZST approach), these techniques are the most natural way to stretch. Since the stretch reflex is avoided, pain is not present, and results are visible right away.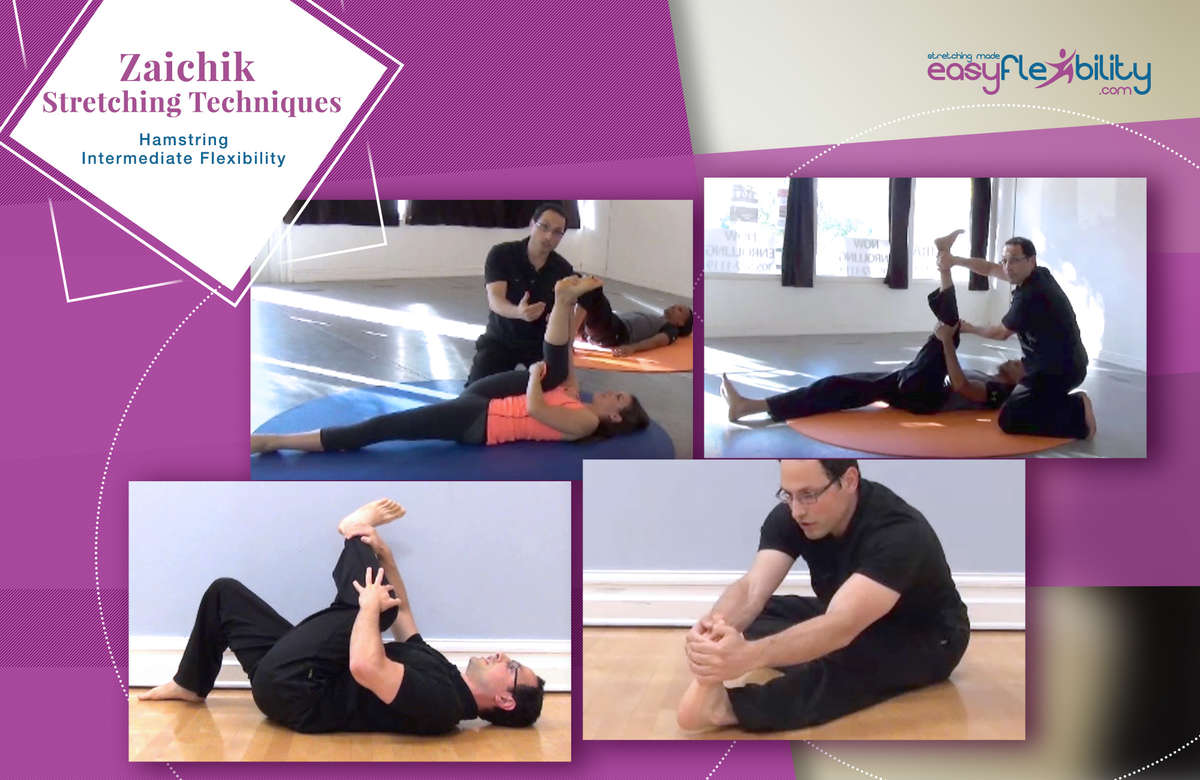 Which Package is Best for YOU?
Hamstrings Intermediate Level
If you'd like to only focus on improving your Hamstrings and do not wish to take advantage of any other special combos. You can get Hamstrings Intermediate Level program below.
Hip Combo Intermediate Level
Six unique training routines at a special discount. This package contains everything you'll ever need and want to excel in what you love: dancing. Students and instructors alike prefer the Complete Hip Combo Intermediate Level, as an amazing asset in their dancing improvement arsenal.

Stop wasting time and money, risking your health, hitting plateaus,
wondering how to reach your goal instead of working towards it!

Start your EasyFlexibility Splits Training Program right NOW and soon
it will be YOU dancing like a star, flawlessly, effortlessly, perfectly!

Take Your Skills To The Next Level!
Pick your training program below: