Instructor Carmen Du Buisson
Posted by EasyFlexibility Team on

Certified Instructor: Carmen Du Buisson
My name is Carmen Du Buisson. I'm 26 years old and I live in South Africa. I started ballet when I was 4 years old, I trained with some of the best teachers in South Africa. When I was 15 years old I was a principal dancers at Youth Dance Company of Tshwane and when I was 17 I went to train in Australia at the Graduate College of Dance. I started stretching again and I wanted to get my flexibility back.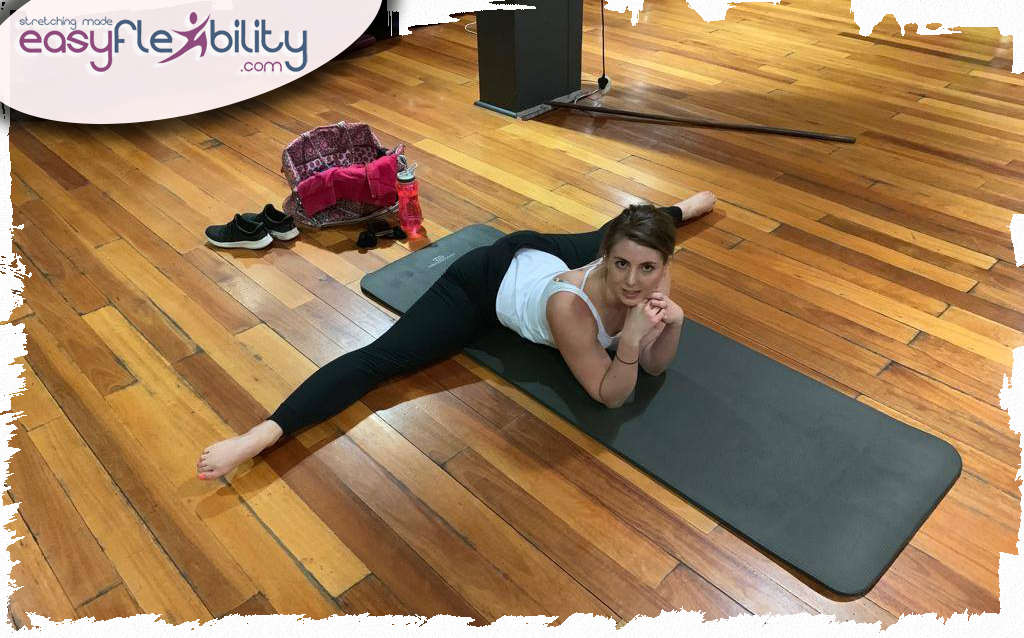 I was always very flexible and usually the most flexible student overall. When I turned 18 I came back to South Africa to finish school and attend university, and for the next 7 years I stopped dancing. During these 7 years I tried many different kinds of exercise but I wasn't really passionate about any, so last year I decided to start doing ballet again.
I found a school that teaches ballet to adults and instantly fell in love with dancing again. I started stretching again and I wanted to get my flexibility back. My goals were to get my over splits back and also improve my turnout, back flexibility and side splits in order to improve my dancing. After such a long time of not dancing my turnout was very tight, I started looking around on YouTube and Google and came across EasyFlexibility.
I purchased the Turnout workout and I loved it. I told my fellow adult dancers about EasyFlexibility and they were all very excited about it, as they all wanted to be more flexible. It wasn't long until they started asking me for help with their flexibility and to explain certain of the stretches to them. I love helping people and being able to answer them correctly. Getting flexible is so much fun and I wanted to help others achieve their flexibility goals, that's why I decided to do the online certification course.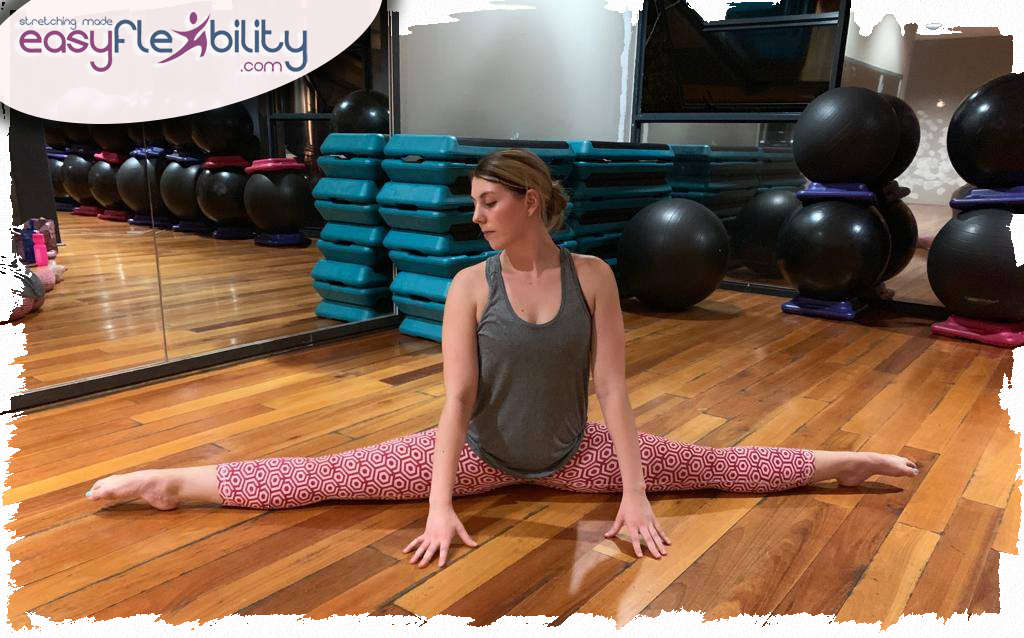 For the next couple months I trained and did a EasyFlexibility workout almost every day. By the end of the year I had my over splits back and greatly improved my turnout, back flexibility and side splits. I not only became more flexible, but also became stronger and more balanced.
This helped improve my dancing and technique so much, I was surprised at how much more I could do in ballet class. Everybody noticed my improvement and my ballet teacher asked me to start teaching a flexibility class to her ballet students every week, I started teaching class to the students this year and they have already improved.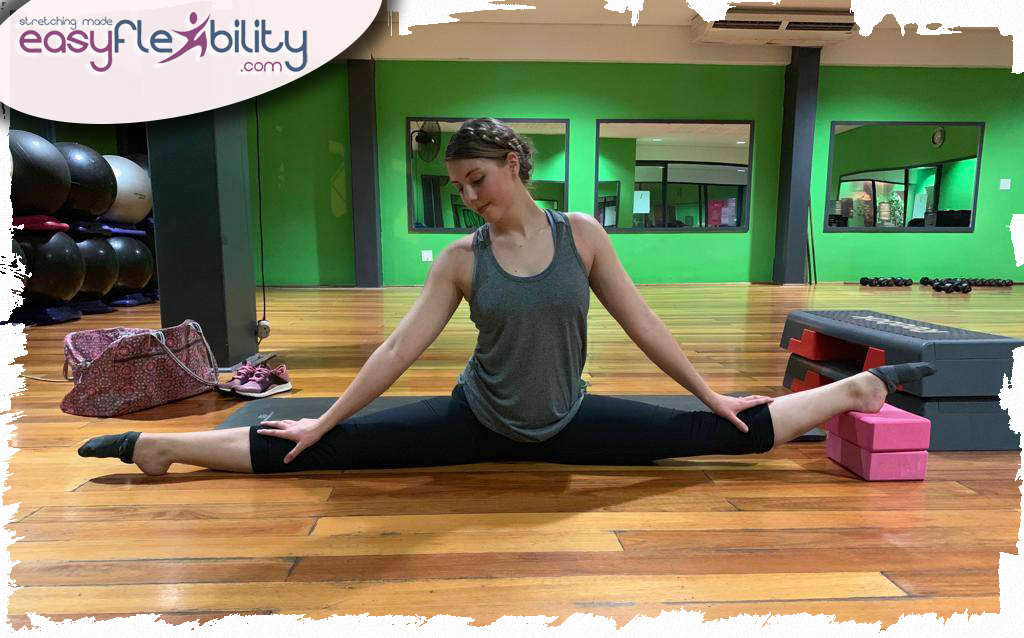 The adult dancers also asked me to start teaching a class for them in the mornings which will start soon. I am also still working on my own flexibility, I want to achieve my over splits in side splits and would like to achieve a full range of flexibility in my back.
I would also like to do the online course for upper body flexibility as I would like to help students and clients with their back flexibility as well. EasyFlexibilty is the best way to achieve all flexibility goals. The workouts are so much fun and also very motivating as one can see improvement with every stretch and every class.
Try these exercises taught by Carmen!
These exercises are done in between Zaichik Stretching Techniques, and their main purpose is to fix flexibility gains, securing your newly gained range.

Regular stretching methods do not include these exercises, and because of this you are starting over from scratch on each workout. Those methods are totally ineffective for flexibility gains, producing only a fake sense of feeling loose or flexible. This effect vanishes in a very short time, usually after just a few minutes.

The Zaichik Stretching Approach not only incorporates painless stretching techniques, but also all the necessary exercises that make your flexibility permanent and functional, and transferable to dance, gymnastics, or martial arts techniques.
Where to attend Carmen's lessons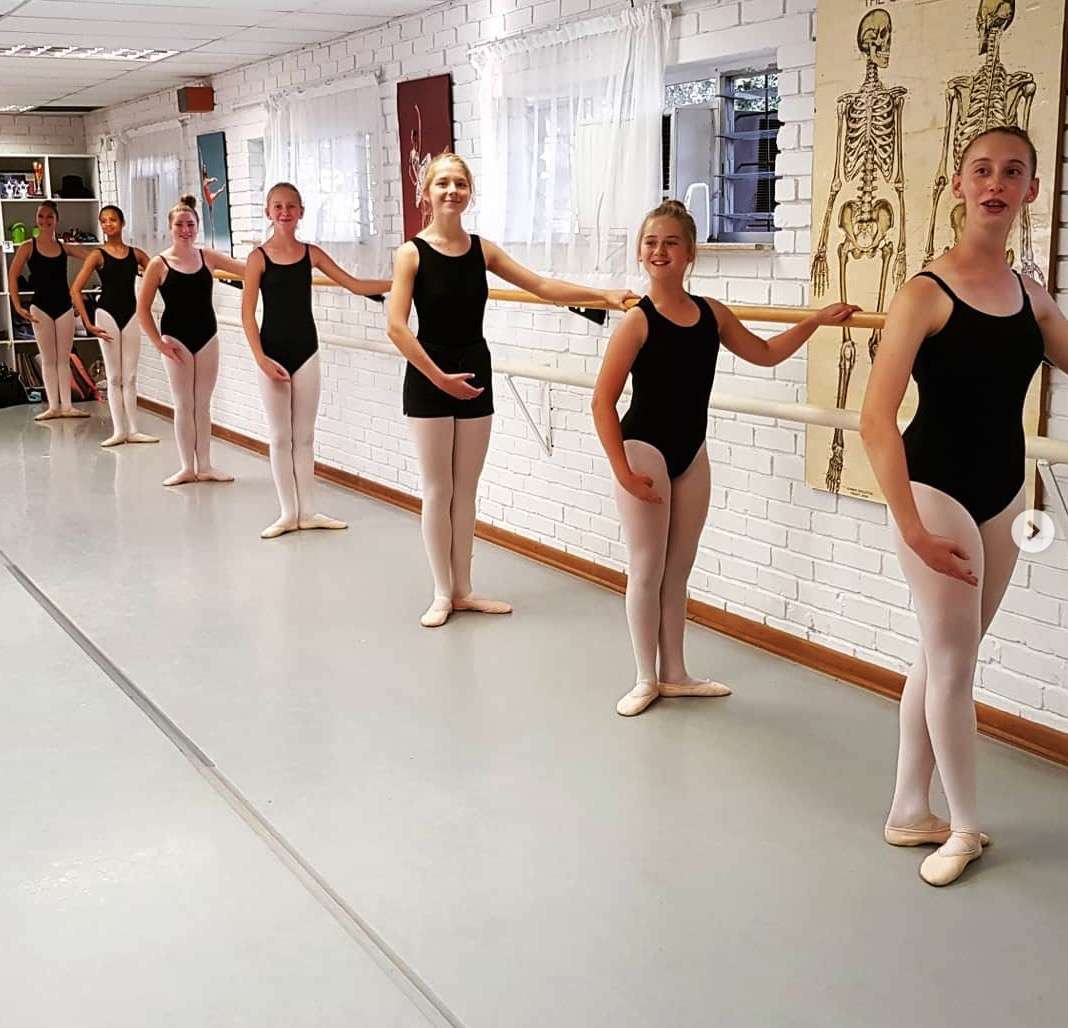 If you want to be promoted as a certified instructor write to us at info@easyflexibility.com
Find out more about our certification courses:
---
Share this post
---